The weather is getting warmer, the sunshine is out more, school is out – what does this mean? Our kids have more energy! Many parents find themselves brainstorming of activities for the children, especially outdoor activities during the extended weekends such as this Memorial Day weekend. We find ourselves at parks, playgrounds, indoor and outdoor bounce houses, campgrounds, swimming pools, boats and lakes, swing sets, gymnastics facilities, arts and craft events, carnivals, beaches, and amusement parks.
It is one of my favorite times of the year – it isn't too hot, it isn't too cold – the kids love just being kids. It is easy to get caught up in the fun ourselves, as parents, and forget to protect our little ones. Most employees of campgrounds, amusement parks and swimming pools are trained to keep safety at top of mind but there are steps you can take to further protect your kids.
For activities that draw large crowds, be sure to talk to your children about what to do if they get lost, if a stranger talks to him/her, and how important it is that he/she listens to your directions that day. Technology helps us out here. There are new "safety tattoos" that allow us to put our contact information right on our kids' arms or legs (or foreheads) in a water-proof, kid friendly way. I have used these safety tattoos before and the kids loved them! There are many ways to help keep your kid safe in public places. For additional information, review this blog.
At bounce houses, jungle gyms, and play grounds, it is important to make sure your kids know that there are kids of all ages around them. Regardless of how much fun these places can be and regardless of the limited number of children they may let in at one time, they are still inherently dangerous. Kids are very resilient but they are not made of rubber and they will get hurt if jumped on. The big kids need to watch out for the little kids and the little kids need to be told, before you arrive, that there are some things he/she won't be able to do until he/she is older. For more helpful information on playground safety, visit this page.
Set limits for your kids and stick to them. They must know that if they don't follow your rules, and the rules set by the organizers of the event, they don't get to play. It is the only way to ensure your kids enjoy the kid fun safely!
Lindsay Rakers is an Illinois and Missouri personal injury attorney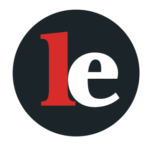 The Legal Examiner and our Affiliate Network strive to be the place you look to for news, context, and more, wherever your life intersects with the law.