The number of retired football players suing their former employer, the NFL, has climbed over 2,400. Add in their spouses, families and other representatives, and the total number of plaintiffs reaches almost 3,800 in a total of 95 separate complaints that have been filed. At the heart of these cases is whether or not the NFL knew—or should have known—of the dangers and long-term health consequences players might face in relation to head injuries during the game.
Attorneys representing the former NFL players allege that that the long-term medical complications associated with multiple concussions were well documented and that the NFL knew or should have known about the potentially devastating neurological problems—such as memory loss, impulse anger-control problems, disorientation, dementia—that could arise and yet did not actively address the issue for the benefit of players.
The League is likely to claim that any long-term dangers of head injuries were unknown to them and that they have always placed an emphasis on safety. Thus, much of the litigation will address what the scientific research shows regarding the risk of head injury. As an example of what that research looks like, a recent study on retired NFL players presented at the National Athletic Trainers' Association (NATA) annual meeting found that "tests performed on a group of retired NFL players revealed that more than 40 percent suffered from problems such as depression and dementia." That study, conducted by researchers from the Center for Brain Health at the University of Texas at Dallas, looked at 34 ex-professional football players, with an average age of 62 and examined benchmarks on memory, reasoning, problem-solving and behavior. Of those 34, only "20 tested normal while the rest suffered from depression, various deficits in memory/thinking or a combination of these issues. Twenty-six of the players also underwent MRI scans."
Of course, football itself is a risky behavior and some experts are now comparing the NFL litigation to lawsuits that were filed against Big Tobacco over a decade ago. The AP reports that "recent cases filed by former pro football players make use of "similar arguments to those made by attorneys representing smokers who sued tobacco companies more than 15 years ago – in this case, that the National Football League knew repeated concussions could lead to brain damage and yet hid the information." Counsel for the plaintiffs say that the "NFL took a page right out of the tobacco industry playbook and engaged in a campaign of fraud and deception, ignoring the risks of traumatic brain injuries in football and deliberately spreading false information to its players."
Whether such is the case will ultimately be decided by the court system, but already, public opinion is expected to have an impact on the litigation. This is not an issue that the NFL can just dismiss or ignore. With many popular football players now speaking up against their former employer, the fans are paying close attention.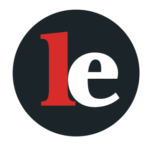 The Legal Examiner and our Affiliate Network strive to be the place you look to for news, context, and more, wherever your life intersects with the law.