Hysterectomies – The Procedure and Symptoms
A hysterectomy is the surgical removal of a woman's uterus. Depending on condition and specific circumstance the patient may have some or all of the uterus removed. In more extreme cases the ovaries may be removed as well. Hysterectomies are typically performed as a last resort, and only when all other treatment methods have been exhausted. A woman may have a hysterectomy due to a number of symptoms or conditions, including:
– Chronic pelvic pain
– Adenomyosis
– Abnormal vaginal bleeding
– Endometriosis
– Uterine Prolapse
– Uterine Fibroids
Cervical Cancer and the necessity for a hysterectomy
Cervical Cancer affects thousands of woman in our country alone, and is one of conditions that may call for the removal of the uterus through hysterectomy. Cervical Cancer is caused by the rapid replication of abnormal cells on the cervix, and although can be successfully treated when caught early, may lead to the need for surgery if gone unnoticed by the patient or healthcare provider. Cervical Cancer is commonly discovered through a standard medical procedure known as a Pap Smear.
Hysterectomies due to Interuterine Device (IUD) Complications
Women are now undergoing hysterectomy procedures due to unforeseen complications with Interuterine Devices, specifically the Mirena birth control supplement. Intended to be used as a contraceptive, Mirena is causing serious side effects in its Users, leading to the eventual need for hysterectomy procedures. Mirena is known to cause perforation of the uterus and may imbed itself in the uterine walls, requiring surgery.
Although hysterectomies are one of the most widely performed surgeries in the United States today, it is still a complicated procedure with many health risks such as bleeding and infections associated with the operation.
If you have any concerns regarding the symptoms listed above, the Pap Smear procedure, or the use of your IUD, please consult a medical professional immediately.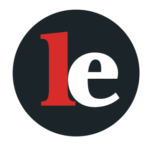 The Legal Examiner and our Affiliate Network strive to be the place you look to for news, context, and more, wherever your life intersects with the law.