The high school students and chaperones in the Calvary Coach bus crash in Boston are traumatized according to the director of their nonprofit group. As 39 passengers recover from the collision, this incident becomes yet another part of a conversation about the growing epidemic of distracted driving in the United States.
The passengers were headed home from Harvard University on Saturday when the bus driver followed his GPS right into a low-clearance bridge. The impact of the collision peeled the roof back and bent the bus's midsection, trapping passengers inside. Firefighters were finally able to free everyone after more than an hour. They stood on top of the crumpled bus and pulled people outside using boards.
One student found her cell phone after the crash and called her mom. "The roof is on top of us," she told her. Passengers interviewed by NBC10 Philadelphia described the blackness, shattered glass and lots of screaming and crying after the bus slammed into the bridge. High school sophomore Matthew Cruz suffered severe injuries from the crash and underwent emergency spinal surgery. He remains in critical condition.
Incidents similar to the Boston bus crash have become commonplace with the increasing popularity of cell phones and navigation systems. In 2010, four people were killed and more were critically injured when a double-decker Megabus made a wrong turn off a highway in Syracuse, NY and crashed into a railroad bridge. The driver was also following a GPS and ignored low-height limit signs.
Another collision in 2006 involved a bus driver using a cell phone. A school bus full of children collided with a tractor-trailer, skidded across the highway and hit the median. When the driver could not regain control, the bus re-crossed two lanes of traffic and landed on its left side on the interstate shoulder. One little girl was thrown from the bus and her hand was severed under the overturned bus frame.
These situations are growing at an alarming rate. Fatal crashes that involve distracted drivers increased from seven percent in 2005 to 11 percent in 2009. Crashes involving distracted drivers kill more than 15 people and injure 1,200 every day, according to the Centers for Disease Control and Prevention (CDC).
Organizations have begun to combat these staggering statistics and raise awareness of the need for more common sense on the roadways. Philadelphia trial lawyer Joel Feldman founded End Distracted Driving (EndDD) after he suffered the loss of his daughter to a distracted driving accident in 2009. As Feldman continues to move forward with his campaign, he expects the hundreds of EndDD volunteers to educate more than 200,000 young people by June about the dangers of distracted driving.
But professional drivers should already have better habits on the roadways, especially when they are responsible for a bus full of people. "Many tragedies… occur when a driver relies on a device rather than his or her training to direct a vehicle," auto accident attorney Jim Ronca said. "All of these collisions can be prevented with properly trained drivers who are vigilant in using their skills and training on the roadway."
"It's all of us," Feldman told The Metro. "The teens you can get to easier because they don't have bad habits. You can start young. I'm firmly convinced that the teens are going to change the rest of us because they're going to say to the rest of us, 'You can't be driving that way. You can't be using your cell phone, or programming your GPS then tell me not to do it. You're a hypocrite.' "
Through efforts such as EndDD, people – and not just teens, but everyone – will hopefully begin to catch on that distracted driving is a choice that threatens the lives of thousands of people every year, and that a cultural change is crucial to stopping this epidemic.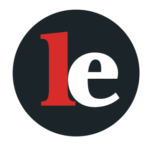 The Legal Examiner and our Affiliate Network strive to be the place you look to for news, context, and more, wherever your life intersects with the law.