Some say there are two seasons in Chicago: winter and construction. With construction season upon us, the safety forecast is bleak. The nature and number of projects going on in the Chicagoland area makes construction work risky business.
Injury Board member Jeff Rasansky recently reported a crane accident that killed a construction worker in Dallas. Unfortunate accidents are happening all over the city of Chicago as well. Just last month a man died after falling several stories at a Northwest side construction site. Two other men were hospitalized after one of them fell 13 feet from a beam and atop the other near Interstate 88 and Route 53 in Lisle. And just recently two highway workers were struck by a car on I-57; one worker was killed and the other was seriously injured.
That's why on-site safety is so important. CPWR, the Center for Construction Research and Training, provides helpful information to minimize safety hazards. Many of those tips are available here, from the Construction Safety Council. Injury Board members have been writing about some salient issues as well, such as nail gun safety and spinal cord injuries.
Construction is dangerous work and many of the most common accidents don't make the news. You might be surprised to know that a full 25% of construction injuries are back-related. In fact, the construction industry has the second-highest rate of back injuries of all industries (second only to transportation). This is a serious problem, given the potential for permanent damage to one's body and the end of one's career. CPWR provides these tips for minimizing back injuries:
Get Help:
• Use carts, dollies, forklifts, and hoists to move materials — not your back.
• Use carrying tools with handles to get a good grip on wallboard or other odd-shaped loads.
• If materials weigh more than about 50 pounds, do not lift them by yourself. Get help from another worker or use a cart.
Move Carefully:
• When lifting or carrying materials, keep the load as close to your body as you can.
• Try not to twist, when lifting and lowering materials. Turn your whole body instead.
• Lift and lower materials in a smooth steady way. Try not to jerk the lift.
• When you pick up materials off the ground:
—Try supporting yourself by leaning on something while lifting.
—Don't bend over; instead, kneel on one knee and pull the load up on to your knee before standing. (Wear knee pads when you kneel.)
Although many of the risks inherent in construction work are beyond our control, others aren't. The Illinois Department of Transportation provides a long list of road construction happening in the Chicagoland area. (That explains your bumper-to-bumper commute, right?) And while many of us curse the seemingly endless delays caused, we all enjoy the fruits of construction labor. So, take a minute to appreciate what construction workers are doing for us and to do what you can to maximize their safety. You can help; slow down to save lives.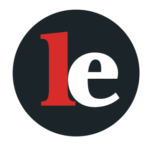 The Legal Examiner and our Affiliate Network strive to be the place you look to for news, context, and more, wherever your life intersects with the law.