Today's news once again includes a story about a severe turbulence incident on a commercial flight. According to CNN: "At least 22 customers and two crew members were taken to a hospital for evaluation after a JetBlue flight experienced rough turbulence Thursday evening, a spokeswoman for the airline said. JetBlue Flight 429 was headed from Boston to Sacramento, but had to be diverted to Rapid City, South Dakota, at about 6:30 p.m. (8:30 p.m. ET), spokeswoman Katherine McMillan said. Passenger Derek Lindahl said a woman sitting in front of him rose 2 feet into the air in the cabin at one point because she wasn't wearing a seat belt. "I literally grabbed her out of the air to hold her to the seat," said Lindahl, a software engineer from Sacramento. Rhonda Renee, another passenger, said the turbulence was like a bad dream."People were flying out of their seat belts and hitting their head on the ceiling; it was very scary," Renee said. A flight attendant was assisted off the plane by medical personnel."
While it is currently unknown if any of the injured passengers on JetBlue Flight 429 last night were "lap babies," a term used to describe infants under two who are not required to have a seat or age appropriate restraint when flying, the JetBlue turbulence incident illustrates the compelling need to guarantee babies, like everyone else, their own seats and age appropriate restraints when flying.
Aviation experts and regulators have known for years it is safer for children under two, like everyone else, to be properly restrained in their own seats when flying with the seat belt sign on. The danger is not only the obvious one–to the unrestrained babies who may end up flying about the cabin crashing into things–it also impacts whoever the babies may crash into on a crowded plane.
For a description of the problem, the stories of some of the babies who have lost their lives because of it, and a link to a law review article describing the dangers, see: Babies Have a Right to a Safe Seat With Proper Restraints – The Infant Seat Exception Should Be Abandoned.
This JetBlue turbulence incident was most likely caused by inappropriate risk taking in dangerous weather conditions that the airline and flight crew had to know about.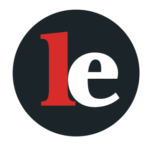 The Legal Examiner and our Affiliate Network strive to be the place you look to for news, context, and more, wherever your life intersects with the law.