Earlier this week I caught myself driving distracted. I was cold and driving to Poplar Bluff for an early morning hearing at the courthouse.  I looked at the computer touch-screen on my car's dash, hit the "climate" link, and then searched for the buttons controlling the settings in my car for temperature, heat source and fan.
Then, with little warning (I had my eyes on my dash – not on the road), a semi-truck blew by in the fast lane to my immediate left. The speed at which the truck passed caught my attention and re-focused my mind on the task at hand – driving.
Next month, my partner and I will make the first of several annual talks to area high school students about the dangers of distracted driving.  The National Highway Transportation Safety Administration defines distracted driving as driving while engaged in any activity that could divert a person's attention away from the primary task of driving.
Distracted driving is not just texting; it isn't just making calls on your phone.  Distracted driving is anything that takes:
your eyes off the road (visual distraction)
your mind off the road (cognitive distraction) or
your hands off the wheel (manual distraction)
Distracted driving is all around us. And, distracted driving is not just a teenage problem.  On my way back to St. Louis I passed a professional talking into his phone, an elderly woman reading a book (really!!), and a young mother reaching into the backseat toward a child.  All of these folks caught my attention because of how they drove their cars; the man straddled the paint on the highway in his car, the elderly woman drove unusually slowly on the highway, and the young mother drove her minivan in seeming fits and starts on the road leading to my office.
All of these folks seemed oblivious to the dangerous manner in which each drove distracted. But, I guess, that's not surprising in light of what national studies tell us of how we view the dangers posed by distracted driving.  For instance, a recent poll suggests that 88% of us feel threated when our fellow drivers use their phones, but 67% of us continue to use our cell phones when driving.  Similarly, 75% of us believe: "texting while driving is dangerous. . . except when I do it."
Let's pledge to each other to be safer drivers. Consider doing the following:
acknowledge the danger of distracted driving behavior and pledge – both to yourself and your family – to stop driving distracted
drive without sending or receive texts
call or text before you start driving
pull over to a safe location to check texts, listen to voice mail, eat, shave, apply make-up, change your car's temperature control or any other activity that pulls your eyes, hands or mind away from driving
before driving, put your phone in a place that you cannot reach while behind the wheel, like a purse or jacket on the back seat
voice your feelings and don't be afraid to tell a distracted driver how you feel; for instance, "I'm a little nervous. . ."
solve the problem by offering a solution; tell your driver, "Let me make that call for you."
talk with your teens about the dangerous of distracted driving; remember that you are their #1 role model
You can learn more about distracted driving statistics, steps to help you avoid distracted driving, and sign a Family Safe Driving Agreement at www.enddd.org.
Matt Devoti is a partner with Casey & Devoti, a St. Louis-based personal injury law firm.  He handles all types of personal injury cases, with a special emphasis on automobile crashes and victims who are injured by drunk and distracted drivers.
Matt Devoti and his law partner, Matt Casey, are authorized speakers for EndDD.org's  'End Distracted Driving Student Awareness Initiative'.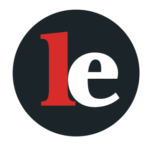 The Legal Examiner and our Affiliate Network strive to be the place you look to for news, context, and more, wherever your life intersects with the law.