Topamax and its generic topiramate may help people addicted to both cocaine and alcohol use less cocaine, according to a new study at the University of Pennsylvania School of Medicine.
The results of this trial add to growing evidence that topiramate is a promising drug to reduce alcohol dependence and relapse to cocaine, the researchers say.
Results of the 13-week clinical study of 170 alcohol and cocaine-dependent people found addicts taking topiramate instead of a placebo were more likely to stay in treatment and abstain from cocaine during the last three weeks of the trial. People with more severe cocaine withdrawal symptoms such as agitation and depressed mood appeared to have benefited most from topiramate, according to the researchers.
Topiramate increases the brain's levels of gamma-Aminobutyric acid (GABA) in the central nervous system. An increase of GABA may reduce the dopamine release associated with cocaine and alcohol use, which would reduce their euphoric effects.
The U.S. Food and Drug Administration (FDA) informed the public in 2011 of new data that show an increased risk of the development of cleft lip and palate in infants born to women treated with topiramate during pregnancy. One of the studies, published by the UK Epilepsy and Pregnancy Register, reported a 16-fold increase in oral cleft risk compared to the general population risk. In response to this and other studies that associated the drug and oral clefts in newborns, the FDA reclassified topiramate as Pregnancy Category D, which means there is evidence of fetal risk based on human data, but the benefits of the medication in certain situations may still outweigh the risks.
Similar studies have found cleft lip and cleft palate to be potential Zofran birth defects. Women who take the anti-nausea drug Zofran® during the first trimester have a twofold increased risk  of giving birth to a child with cleft lip, cleft palate or heart defects, according to a Center for Birth Defects Research and Prevention study.
About 32.3 million topiramate prescriptions were dispensed in the U.S. from January 2007 through December 2010. The drug is FDA-approved to prevent migraine headaches and treat patients with epilepsy, but topiramate has been used off-label for other conditions and has recently been prescribed as a weight loss when combined with phentermine.
As more uses for topiramate emerge and more prescriptions are dispensed, warnings about the drug's fetal risks should also become more widespread to prevent pregnant women from unknowingly putting their unborn babies risk for cleft palate and lip birth defects.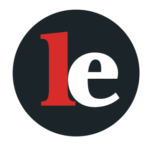 The Legal Examiner and our Affiliate Network strive to be the place you look to for news, context, and more, wherever your life intersects with the law.