Over the last several years, tractor-trailer drivers and train operators have been in the spotlight due to an emerging condition thought to be a bad mix with their unique work habits. Called obstructive sleep apnea, or OSA, the condition causes a person's breathing to stop and start repeatedly while they are sleeping. The issue with vehicle operators is that their poor quality of sleep (often acerbated by their random schedules) often leads to fatigue, deficits in attention and concentration, eye troubles and complications with medications—all of which could precipitate a major accident.
Currently, there are no federal regulations for testing, tracking or treating sleep apnea in transportation workers, although officials have been working on guidelines since 2016. The Federal Motor Carrier Safety Administration (FMCSA) has called sleep apnea a "critical safety issue" within the industry, and issued the statement that "A motor carrier may not require or permit a driver to operate [a commercial motor vehicle] if the driver has a condition—including sleep apnea—that would affect his or her ability to safely operate the vehicle." Thus, in March 2016, the Obama administration proposed the requirement of proactive screening for sleep apnea within these groups.
Bringing further attention to the correlation between driving a truck and suffering from sleep apnea, the U.S. Supreme Court decided in April not to hear a case that involved a driver who claimed his rights were violated when his employer required him to get tested for the disorder. The employer said they had the right to request the test—and they were vindicated by a lower court decision—because the driver had a body mass index (BMI) of 35 or higher, a common harbinger of the health condition.
Ultimately, the highly divisive debate came to a close on August 4, 2017 when the Trump administration pulled the plug on the development of such federal regulation. While opponents listed reasons for the demise that included the logistic difficulties of such testing, usurping the rights of the employer and potentially limiting economic growth—the topic of safety was not broached. Are minor difficulties in implementation worth endangering the lives of those who travel or nation's roads and rails with overtired employees who could be unaware of how much sleep deprivation is affecting them? A spokesperson for the National Transportation Safety Board, Christopher O'Neil,  summed up the feelings of many by saying in a recent email that the development of new rules is "much-needed" and that the DOT's recent dropping of the matter was a "disappointment."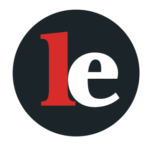 The Legal Examiner and our Affiliate Network strive to be the place you look to for news, context, and more, wherever your life intersects with the law.