Just as we do every summer, we ushered this month in with a celebration of the Fourth of July—a day for reflection, family gatherings and fireworks. Yet, according to statistics, it's also a day for deaths on our nation's highways. The Insurance Institute for Highway Safety (IIHS) says that more people die on the Fourth than any other day of the year (New Year's Day is the second deadliest day), with alcohol being a big contributor. This revelation is on top of recent statistics that showed 2016 was the deadliest year for American drivers in nearly a decade—despite safety innovations and public campaigns warning drivers about the dangers of drunk and distracted driving.
According to the National Safety Council, last year was the first time since 2007 that more than 40,000 people died in motor vehicle accidents on America's roads in a single year (statistics showed that 40,200 people died in traffic accidents in the U.S. in 2016). What's even more worrisome; the two-year increase represented by 2015 and 2016 at 14 percent is the largest jump in road fatalities in more than 50 years.
Experts believe that the increase might stem from job growth and low fuel prices, which may have prompted motorists to drive more for both work and leisure. However, safety advocates argue that this is only a partial explanation for the trend because the number of deaths as a percentage of miles driven also increased. One potential explanation is the frequent failure to click home one's seat belt—the proven way to prevent automotive fatalities in many accidents. Yet, only 18 states currently have laws that require both the front and rear occupants of vehicles to wear seat belts and 15 states can only ticket someone for not wearing a seat belt only if they are pulled over for other violations.
The National Highway Traffic Safety Administration (NHTSA) has compiled data that shows approximately half of all traffic fatalities involve unbelted occupants and nearly one-third involve drivers who have been impaired by drugs or alcohol. There is also mounting evidence that suggests an increase in distracted driving, even though cars and phones now offer advanced voice control systems and other features intended to be less of a distraction to drivers. Again, the NHTSA refers to data from the 10-year period of 2006-2016, where the percentage of passenger vehicle drivers using handheld cell phones has decreased from 4.8 percent to 3.3 percent. Contrast this with data from the same period that shows digital manipulation of a smartphone or handheld device has increased from .4 percent to 2.1% and a disturbing new trend emerges. As if talking on the phone while driving wasn't dangerous enough, now the using of apps like Facebook, Snapchat, Twitter and others is causing drivers to take their focus—and their eyes—off the road.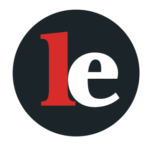 The Legal Examiner and our Affiliate Network strive to be the place you look to for news, context, and more, wherever your life intersects with the law.