In a shocking blow to workers' rights across the United States, including those involved in the #MeToo movement, the U.S. Supreme Court held on May 21, 2018 that individual employees can be forced to use arbitration instead of the courts to bring wage and hour cases. The case is called Epic Systems Corp. v. Lewis and can be found here. Unfortunately for workers, the ruling likely will extend to other issues, such as discrimination and working conditions. Under the new ruling, businesses can prohibit their workers from joining together in disputes by forming class action groups.
The ruling is expected to affect 25 million employment contracts.
You may be asking, what's so bad about having to take your case to arbitration instead of to court?   Arbitration sounds like it may be OK, right?  Wrong.   Here are the differences:
With arbitration, you have to pay your own lawyer plus you have to pay the arbitrator. Arbitrators charge anywhere from $300 per hour on up. With court, you just pay a filing fee and that is all.
There is no appeal from arbitration, like there is with a court case.
Your individual wage and hour case may not be large enough for a lawyer to spend the many hours it will take to pursue. Class actions help workers break down that barrier to justice, but class actions are not available in arbitration.
In court, you can force your employer to turn over all the documents and evidence that pertain to your case. It is often in that process, called "discovery," where cases are won. In arbitration you can't always get all the evidence that you need from your employer to win your case.
This decision hits especially hard on workers in North Carolina, where most workers are non-unionized and do not have the ability to use collective bargaining when signing up for a new job. Based on this ruling, many North Carolina employers likely will begin adding terms to their employment contracts requiring workers with disputes to address their concerns in one-on-one arbitration rather than in a lawsuit. Unless Congress acts, litigation waivers in employment contracts likely will skyrocket over the next few years, forcing workers to sign away their rights to participate in a class-action suit. Experts, concerned about North Carolina workers, fear this decision will make it easier for employers to escape liability for widespread discrimination and harassment.
The case is already being cited by corporations in their ongoing lawsuits.  For example, Chipotle Mexican Grill is fighting a wage and hour lawsuit brought by a group of its workers, and the company now says Justice Gorsuch's opinion means they should win.
So, who was responsible for this decision?   Newly appointed Supreme Court Justice Neil M. Gorsuch wrote the majority opinion, and four other conservative justices joined him. The Trump administration backed the businesses in the lawsuit, and not the workers. The dissenting opinion, written by Justice Ruth Bader Ginsburg, predicted the decision would hurt "vulnerable workers" and force them to enter "arm-twisted, take-it-or-leave-it contracts."
If you disagree with this decision, you should contact your representative in Congress, or contact the White House.  Meanwhile, some wage and hour cases can still be brought.  The experienced employment attorneys at Copeley, Johnson & Groninger are staying on top of this development and are continuing to fight for North Carolina workers. If you believe you are the victim of discrimination, retaliation, or a wage-and-hour dispute, do not let the recent action of the Supreme Court deter you. Contact one of the experienced attorneys at Copeley, Johnson & Groninger for a personal consultation.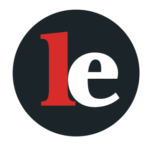 The Legal Examiner and our Affiliate Network strive to be the place you look to for news, context, and more, wherever your life intersects with the law.