Following 2016, road fatalities rose almost 6% in the U.S. — marking the second year in a row with a substantial increase after years of steady decline. In fact, the U.S. has seen its biggest increase in motor vehicle-related death rates per driven mile in more than half a century.  And while there is a host of potential explanations, many experts are pointing the finger at the lack of state road safety legislation.
In its recently released 2018 Roadmap of State Highway Laws report, the Advocates for Highway & Auto Safety found that a staggering 44 states have yet to adopt 16 road safety laws they consider "essential to save lives, prevent injuries, and reduce health care and other costs."
One prime example is the lack of seatbelt enforcement laws.  In fact, while nearly half of all road fatalities involved people not wearing seatbelts, more than one-third of states have yet to enact seatbelt enforcement legislation that requires all passengers in a vehicle to wear a seatbelt. Other examples include states with no open container laws and lax motorcycle helmet requirements.
There are also a variety of possible explanations for the uptick in road fatalities.  Unsurprisingly, some experts suggest that the chief culprit may be smartphone-related distracted driving.  However, this explanation is not without its critics. Official data from the U.S. Department of Transportation attributes only 9% of road fatalities to distracted driving generally — and even less to smartphone-related distracted driving.  In fact, the latest data from the DOT suggests that smartphone-related distracted driving may have actually decreased over the past year.
But there are some states stepping up to address the problem.  According to 2018 Roadmap of State Highway Laws report, 13 "basic safety" laws were passed by states in 2017 — matching the total number of laws passed in both 2015 and 2016, combined.  So what can other states do to mitigate the recent uptick in road fatalities?  It may be as simple as changing speed limits.
In a recent study, the National Transportation Safety Board (NTSB) found that speed may be even more of a factor in road fatalities than experts previously thought.  The NTSB is urging state and local governments to think outside the box when it comes to how they set speed limits.  Some overlooked factors, according to the NTSB, include road conditions, development projects, parking, pedestrian presence, and crash history of the area.  In light of the discouraging increase of annual road fatalities, it may be time for state and local governments to step up and introduce legislation.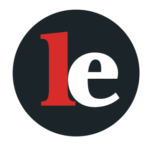 The Legal Examiner and our Affiliate Network strive to be the place you look to for news, context, and more, wherever your life intersects with the law.