If you or a family member is hurt in an automobile accident, you may discover that one of the most important decisions made was the amount of uninsured motorist (UM) coverage purchased. Uninsured motorist coverage protects you if the defendant does not any insurance. In the simplest of terms, since the injured party cannot get money for their injuries from the driver of the liable vehicle, uninsured motorist coverage picks up the bill.
In many states, uninsured motorist coverage automatically includes "underinsured motorist coverage" (UIM) which operates similarly to UM coverage. With UIM coverage, the liability policy of the driver at fault is not enough to cover the injuries of the other driver or passengers. Therefore UIM coverage would pay out the difference for the non-liable driver.
Generally speaking, UM or UIM coverage pays for only medical injury to the driver and passengers of the hit car.
Why not forgo UM coverage and save a few dollars a month and assume you can get a complete award or settlement from the driver who caused the wreck? Unfortunately, it often turns out that the more careless or irresponsible the driver, the more likely it is that he has little or no liability coverage or assets. So, again uninsured motorist coverage is there for your protection and to ensure that your medical bills will be covered should you find yourself in an accident with a driver that is uninsured or underinsured.
Often the law requires that UM coverage be placed on an automobile insurance policy unless a specific written signed waiver is on file. So you don't always want to take a company's contention of no such coverage at face value.
General Rules When Considering Auto Insurance
Compare quotes from more than one insurance company before signing on the dotted line. Also, ask for more than one quote that shows the cost difference for different options to make sure you understand the cost and the difference in coverage.
Naturally your monthly budget is a concern, but don't think "cheapest" in terms of insurance. People are often horrified to find out just how little coverage they have should they find themselves a victim in an accident.
If after an accident you find yourself dealing with a claims adjuster, don't rely on them to have your best interests at heart. Let decisions regarding your medical treatment be decided by you and your doctors.
Lastly, remember that auto insurance is more than complying with the law, it's also for your safety and protection.
Also read about what to do after an automobile accident.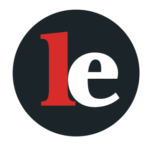 The Legal Examiner and our Affiliate Network strive to be the place you look to for news, context, and more, wherever your life intersects with the law.