HPV testing and cervical cancer are important concerns for sexually active women. In this article we will consider what HPV is, how you can be tested, and what the testing results mean to the individual.
What is the HPV test for?
After a doctor discovers a potential HPV infection, he/she will order an HPV test for the patient. An HPV test will determine if the woman is infected with HPV, and whether the specific HPV infection has been linked to cervical cancer development. Many times, the HPV infection is not linked directly to cancer development.
What is cervical cancer?
Cervical cancer is a direct symptom of certain strains of HPV. Cervical cancer grows on a woman's cervix and typically causes no immediate symptoms unless the cancer is allowed to advance in the body. Cervical cancer can cause abnormal bleeding, discharge, and pain.
What tests screen for cervical cancer?
The most important way to prevent cervical cancer is through a regular screening such as a Pap Test. Independent HPV tests are also available. It is recommended that women over 30 years of age receive an HPV test along with their regular Pap Screening, and that women 21 and older follow up an abnormal Pap-Test with an independent HPV test.
What do the results mean?
An HPV test will come back either positive or negative. If you receive a negative HPV test, it means you do not have an HPV type linked to cervical cancer. If you receive a positive HPV test, it means you do have an HPV type that has been linked to cervical cancer. Although you may not currently have cervical cancer, it is a warning sign for the potential of cancer.
Is there a treatment for HPV or abnormal cells?
There is currently no treatment for HPV, although preventative shots are available. The virus itself typically disappears from the body within two years of infection.
How accurate are the tests for HPV?
HPV tests are extremely accurate. Although false negatives do occur (see below).
What about false negatives?
As with any testing procedure, false negatives may occur when screening for HPV. More than 12,000 women are diagnosed each year with cervical cancer, and hundreds more may go undiagnosed due to screen test issues. In fact, many women register false negatives multiple times throughout the lifetime of cervical cancel, causing severe medical complications when the virus is left undiscovered. Although laboratories and testing facilities are improving their testing procedures, false negatives do occur. It is important to seek second and even third opinions, through multiple testing centers, if you are concerned with your results.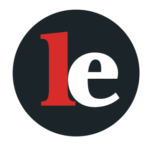 The Legal Examiner and our Affiliate Network strive to be the place you look to for news, context, and more, wherever your life intersects with the law.