Although most states have laws requiring drivers to carry a minimum amount of liability insurance or provide proof of financial responsibility, the reality is that many drivers on the road have inadequate automobile insurance, or no coverage at all.
So who pays the bills if you get into an accident with an uninsured driver, and the collision was his fault?
What is Uninsured Motorist Coverage?
Uninsured motorist insurance is additional protection that you can purchase as part of your own automobile insurance contract. Uninsured coverage is not mandatory for drivers in most states, unless they have had previous accidents or certain specific traffic violations, and many drivers elect not to purchase it, although not doing so may result in having to pay their medical bills out of their own pocket.
What Does Uninsured Motorist Protection Cover?
Uninsured motorist coverage will typically pay the following types of expenses for you and/or your passengers:
Medical expenses, current and future
Lost wages, current and future
Disability
Vehicle repairs and damage to personal items
Pain and suffering
Loss of enjoyment of life
One other major benefit of uninsured motorist coverage is that it travels with you, protecting you even if you are not in your own insured vehicle at the time of an accident.
Although it's impossible to protect yourself from every possible disaster, uninsured motorist coverage is a relatively inexpensive way to give yourself extra peace of mind, knowing that many of the drivers that you are sharing the road with do not have insurance at all, or insufficient insurance to cover your damages should they collide with you.
Side note: Even price conscious consumers should always always get car insurance quotes of various levels up to the recommended $1M and specify it also applying to Uninsured Motorist coverage. Never sign a waiver allowing lesser UM coverage level than liability.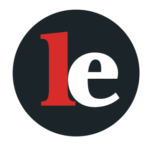 The Legal Examiner and our Affiliate Network strive to be the place you look to for news, context, and more, wherever your life intersects with the law.