Reuters recently reported a startling statistic based upon a study by the Commonwealth Fund reported in the medical journal, Health Affairs: the United States leads Canada, Britain, Australia, New Zealand and Germany in medical errors.
Patients in the United States reported higher rates of medical errors and more disorganized doctor visits and out-of-pocket costs than people any of these developed countries. Thirty-four percent of U.S. patients received the wrong medication, improper treatment or incorrect or delayed test results during the last two years, the Commonwealth Fund found. Thirty percent of Canadian patients reported similar medical errors, followed by 27 percent of those in Australia, 25 percent in New Zealand, 23 percent in Germany and 22 percent in Britain.
Researchers, who conducted the poll between March and June, questioned adults who had experienced some kind of serious condition that required "intense" medical treatment or had been hospitalized for something other than routine pregnancy.
Patients in the United States reported the highest rate of disorganized care at doctor's offices — 33 percent — followed by Germany with 26 percent, Canada with 24 percent and New Zealand with 21 percent. Patients in Britain and Australia reported 19 percent. U.S. patients also stood out for shouldering more medical expenses than those in the other countries. More than half said they did not take their medicines or see a doctor because of costs.
Overall, the study reflected that shortfalls were particularly evident for people when discharged from the hospital, and for patients seeing multiple physicians.
These statistics come at a time when U.S. doctors, backed by the insurance industry, continue to argue that "frivolous" medical malpractice lawsuits create a prohibitive environment in which to practice medicine and raise the issue, once again, of whether American patients can really afford to see their rights to sue for harm done by the medical industry legislated out of existence.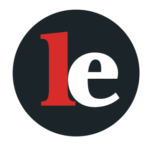 The Legal Examiner and our Affiliate Network strive to be the place you look to for news, context, and more, wherever your life intersects with the law.