Today, the U.S. Supreme Court allowed to stand an appellate court decision stating that a product manufacturer is subject to personal jurisdiction for product-related claims in a state where development or testing occurred, dealing a huge blow to the well-funded big pharma legal teams who may well now find themselves defending their drugs and medical devices in all fifty states.
The U.S. Supreme Court denied cert on M.M. ex rel. Meyers v. GlaxoSmithKline LLC, letting stand an Illinois appellate court case that held that GlaxoSmithKline, a UK company with U.S. headquarters in Philadelphia, would need to defend itself in Illinois state court for catastrophic birth defect injuries resulting from pregnant mothers' use of its anti-depressant, Paxil.  The Meyers case alleges the drug injured eight minor plaintiffs from six states, including Illinois.  The Illinois Supreme Court had already refused to hear GSK's appeal from the appellate decision.  Unsatisfied, GSK appealed to the U.S. Supreme Court, which refused to upset the decision of the Illinois appellate court.
The Illinois appellate court previously found that Illinois had personal jurisdiction over GSK based on the defendant's substantial in-state contacts, namely its contracts with 17 Illinois physicians to participate in 18 to 21 clinical trials on Paxil in Illinois as part of multicenter studies, and the fact that the plaintiffs' claims arose from the defendant's acts or omissions related to those trials.
Clinical studies involve research using participants (humans) to evaluate the health outcomes of a particular drug, device, procedure, or behavior.  Generally, these clinical studies are performed by investigators funded by drug companies that are required to submit studies to the Food and Drug Administration.  The principal investigators are generally medical doctors who may be part of a hospital, university, clinic, or general practitioner's office.  These studies generally happen in all 50 states, and the data are usually consolidated and submitted to the FDA.  Drug companies often also publish results in medical journals.
Today, the U.S. Supreme Court chose to let that case stand by denying the defendant's petition for a writ of certiorari, which is a written request for the U.S. Supreme Court to review a lower court's ruling.  The denial of a petition for a writ of certiorari by the U.S. Supreme Court means the decision of the lower court stands as the final decision.
The plaintiffs in Meyers are represented by TorHoerman Law. Robert Peck of the Center for Constitutional Litigation also represented the Plaintiffs before the U.S. Supreme Court. TorHoerman Law partner Ken Brennan wrote the successful Illinois appellate brief.  Brennan says,
"While industry does not like the result, the result makes perfect sense with respect to clinical trials from which the plaintiffs' claims arise.  Drug manufacturers treat multi-center clinical trial data as a unitary whole and aggregate the data collected in various states to reach statistically significant conclusions.  The portions of the clinical trials that occur in a particular state, however small, cannot be separated from the rest.  And, because inadequate clinical trials naturally lead to inadequate warnings, failure to warn claims arise from or relate to those trials."
The fact that the claims made in the case arise from or relate to those trials provides a basis for the lawsuit to be heard in the state where the trials occur.
The Meyers decision undermines previous industry efforts to limit personal jurisdiction to drug manufacturers' preferred jurisdictions under the Daimler AG v. Baumann and BMS v. Superior Court of California cases, both decided by the U.S. Supreme Court.  Since the U.S. Supreme Court chose not to hear the Meyers case, it left open the opportunity for plaintiffs alleging injuries that arise out of or relate to clinical trial data to sue manufacturers in the states where the trials occurred.  Meyers restores some degree of fairness to consumers injured by drug manufacturers.
TorHoerman Law founder Tor Hoerman released the following statement in response to the Supreme Court's refusal to hear the Meyers appeal:
"Four years ago, lawyers for GSK told me that they would not pay these children and their families.  We told GSK that we would file these cases in Cook County.  The lawyers told us we were crazy, that they would tie us up in the appellate courts and we would be in litigation for years.  I promised GSK that day that we would pursue these cases for these deserving families until a court told we could no longer do so.  Well, GSK has kept its promise, and we will keep ours.  The highest court in the land told them they have to litigate in Cook County.  What will they do now?  The right thing?  We shall see.  GSK and our clients can rest assured that Ken Brennan and the lawyers at THL will not quit on these cases."
References:
"Learn About Clinical Studies." ClinicalTrials.gov, U.S. National Library of Medicine, clinicaltrials.gov/ct2/about-studies/learn.
Daimler AG v. Bauman, 134 S. Ct. 746 (2014)
Bristol-Myers Squibb Co. v. Superior Court of California, San Francisco Cty., 137 S. Ct. 1773, 198 L. Ed. 2d 395 (2017)
M.M. ex rel. Meyers v. GlaxoSmithKline LLC, 2016 IL App (1st) 151909, 61 N.E.3d 1026, appeal denied sub nom. M.M. v. GlaxoSmithKline LLC, 65 N.E.3d 842 (Ill. 2016)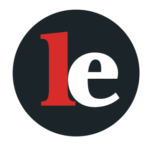 The Legal Examiner and our Affiliate Network strive to be the place you look to for news, context, and more, wherever your life intersects with the law.