The Wall Street Journal recently took up the issue of "job losses" being caused by the tort system with its editorial on the bankruptcy of Blitz, a gas can manufacturer. However, it seems that they missed the bigger picture. There are a number of factors that were not taken into consideration.
The motives for Blitz refusing to make their product safer will certainly be revealed as the facts are discovered. But as a trial attorney who has seen cases involving short-term corporate greed outweighing the need to provide a safe product to consumers, I imagine this case may turn out to be the same. We already know from a former Blitz employee some of the background on what took place at Blitz. So let's first look at some of the motives for Blitz to declare bankruptcy and what the WSJ "missed" or left out of their reporting.
First, let's be clear that the demand for gas cans has not diminished. People will want to buy gas cans and some smart company will produce them. There are other great American companies, such as the No-Spill Gas can, that supply safe gas cans, and make a profit doing so. Lucky for the public there are companies like No-Spill, who make gas cans that have been shown to be safer than the ones Blitz manufactured. Thus, demand is not gone. Jobs are not gone. Just a matter of which company will employ people to make gas cans to meet the demand. These jobs are not gone, they are just going to be transferred somewhere else. Perhaps to another company related to Blitz's corporate owners or to a competitor of Blitz, happy to see Blitz out of the market. That part of the story remains to be told.
There was something very real that was eliminated by the Blitz bankruptcy. Something that should anger the public. The real thing that was eliminated by the Blitz bankruptcy was not jobs – the jobs will go elsewhere – consumers will buy from someone else. Motive #1 – eliminate the rights of past victims. What was eliminated was Blitz's obligation to pay for the damages that they have been accused of causing to burn victims as a result of a product proven to be less safe than other products on the market. You can read about these victims here, here, and here. And you can watch Wal-Mart laugh about these victims here. And in the end, who will be left paying the price for the lost productivity and medical bills from these harmed victims? Not Blitz. Makes you angry, right?
In addition, the Blitz bankruptcy is being used to try to eliminate future claims by pre-empting them through Federal law. That is Motive #2 – eliminate the rights of future victims. By seeking to modify The Children's Gasoline Burn Prevention Act, the Portable Fuel Container Manufacturers Association (PFCMA) is seeking changes to the law so that they can escape future liability for injuries they will cause.
Now, let us turn to whether gas cans are inherently dangerous, or whether only through misuse can these horrible injuries occur. That is what the Wall Street Journal and Blitz want you to believe.
According to former and 17-year Blitz employee, William Bailey, Blitz could have made their gas cans safer but made a conscious decision not to do so. Bailey was a Production Supervisor, Warehouse Manager, Quality Tech, and a Plant Manager for Blitz. As such, he knew the company inside and out. Bailey, in an open comment to The Wall Street Journal posted the following important facts that were overlooked by the WSJ in their original article. He stated as follows:
As an employee of Blitz I was instructed to destroy documents and e-mails. I wrote a letter to ROCKY FLICK the CEO of Blitz expressing my concerns about destruction of documents.
I knew that Blitz was breaking the law by destroying evidence and I pretty much called Flick on the carpet for this. Once I was terminated, I immediately called Diane Brenaman to help the victims who were using Blitz USA's faulty gas can containers.
Blitz USA has never used a true FMEA for these gas can designs so that all dangers would be addressed.
Blitz USA never had a Formal Documented Quality system in place.
Blitz USA could have spent roughly $250,000 for tooling to implement a flame arrestor on their gas cans but chose to spend millions defending their position.
Blitz USA had a metal fabrication shop that could have produced these 3 cent arrestors at minimal expense.
Blitz USA could have recalled all their spouts and sent out new ones with flame arrestors. This would have been more cost effective than spending money on defense attorneys.
Blitz had used of unapproved resin for 20+ years, distorted warning labels on the cans water spots, had excess regrind used beyond UL spec., sold gas cans under minimum weight, wall thickness, sold gas cans to California with falsified date wheels ($90,000 fine paid to CARB), had 5 defective spout designs in the last 20 years and none had flame arrestors, and had a 1 million can re-call in California for not meeting CARB requirements.
Well, with all of these dangerous products already sold, sitting in peoples homes all across the USA, is it any wonder that the corporate owners of Blitz would want to eliminate future liability? Let's keep our eyes dry for Blitz. Save the tears for the victims past and future, who may never have a day in court due to Blitz running from their responsibility. They refused to make their product safe, maybe worse, and now they are making the victims of the unsafe design pay the price for that decision. There are millions of these unsafe products in homes all across the United States, but when the next one explodes, and the next one after that, Blitz will have wiped their hands clean of any duty to compensate those harmed.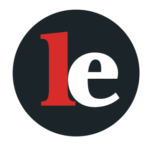 The Legal Examiner and our Affiliate Network strive to be the place you look to for news, context, and more, wherever your life intersects with the law.