Hypokalemia, a condition worsened by certain dialysis medications, is a lower than normal amount of potassium in the blood. The human body requires potassium for a multitude of functions, including nerve and muscle cell function. Symptoms of hypokalemia include abnormal heart rhythms, constipation, fatigue, muscle damage and weakness, and can lead to heart attack, coma, stroke, paralysis, or even death. If you have taken dialysis medications including Granuflo, it is important that you maintain awareness of any symptoms you may develop as a result of the administration of this medication.
If you begin experiencing any of the symptoms listed above, it is important that you receive medical attention immediately. Your health care provider may run a series of tests in order to determine if you are suffering from hypokalemia, including sampling your blood for potassium levels, running an electrocardiogram, or taking a metabolic panel. If you are diagnosed as suffering from hypokalemia, treatment can include oral supplements of potassium, or intravenous supplements as necessary.
As discussed above, prevalence of hypokalemia increases with the use of GranuFlo, a dialysis medication. Granuflo has been linked to metabolic alkalosis, a pH imbalance within the body, which leads to increased potential for hypokalemia. If you or a loved one begin experiencing any of the symptoms listed, or have been administered Granuflo for dialysis treatments and believe that you may be at risk for hypokalemia, it is important to seek medical attention as soon as possible. Understanding the symptoms, and your rights for any potential medical complications, is an important step in prevention or treatment of hypokalemia. In situations of dagerous medical products, medical negligence, or misconduct, you should also understand your legal rights, and contact an attorney who can assist you through the process. Staying informed and educated is always the first step towards prevention.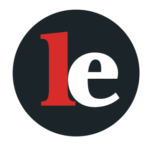 The Legal Examiner and our Affiliate Network strive to be the place you look to for news, context, and more, wherever your life intersects with the law.