Nevada laws recognize that insurers owe special duties to their insureds and protections are set forth, both in Nevada statutes and in Nevada regulations, to protect insureds from their insurance companies. Nevada law allows for punitive damages to be awarded against an insurer that breaches certain obligations to its insured.
While numerous claims against an insurance company are possible in any given case, Nevada's "bad faith" claim (which is actually called a "breach of the implied covenant of good faith and fair dealing" claim) requires proof of the following elements:
-Plaintiff and defendant entered into a contract;
-Defendant owed a duy of good faith to plaintiff arising from the contract;
-There was a special element of reliance or a fiduciary duty between plaintiff and defendant where defendant was in a superior or entrusted position;
-Defendant breached his duty by engaging in misconduct; and,
-Plaintiff suffered damages as a result of the breach.
An insurance company acts in bad faith when it wrongfully denies coverage to an insured. An insurance policy is considered a contract between you and your insurance carrier. This contract requires that your insurer act in "good faith" toward you.
Insurers frequently attempt to deny claims for any reason they can. Also, even when an insurer acknowledges that a claim or lawsuit is covered by the insurance policy, it often attempts to underpay a claim. To prove bad faith, the insured needs to show that the insurer failed to honor the contract and had no cause not to pay what was due.
Insurers have a duty to deal fairly with insureds. Every insurance contract contains an unwritten covenant or promise of good faith imposed by law upon an insurer to always act fairly toward its insureds in handling their claims.
There are many examples of how an insurer can commit bad faith. These include: failing to promptly and thoroughly investigate a claim; unreasonably delaying payment; unreasonably denying benefits; using unreasonable interpretations in translating policy language; refusing to settle a claim or reimburse you for the entirety of your loss, etc.
Insureds should immediately notify their agents of claims and review their insurance policy as it relates to the claim. Document all events, notes and all contacts and communications made, whether written or verbal, with the insurer. Keep track of the dates and times of communications and the identities of those with whom you spoke.
If you feel like your insurance company has treated you unfairly, please feel free to call or email me and I'll be happy to discuss your case.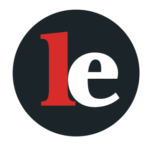 The Legal Examiner and our Affiliate Network strive to be the place you look to for news, context, and more, wherever your life intersects with the law.