Methylprednisolone Acetate has been the subject of a recent recall due to its relation to the recent fungal meningitis outbreak. But what is it?
Methylbprednisolone, also known as Depo-Medrol is a common steroid used to treat pain and swelling. This is often given to patients suffering from symptoms of arthritis or other joint disorders. But, it is a common steroid and Is also used to treat many other conditions including blood disorders, severe allergic reactions, eye conditions, immune system disorders, and even certain cancers. This corticosteroid hormone also decreases your immune system's response to swelling, pain, and allergic reactions.
I was scared at first to hear that methylprednisolone was the contaminated steroid behind the fungal meningitis outbreak. I was prescribed methylprednisolone in July to prepare for the removal of my wisdom teeth. Lucky for me, the tablet form of Depo-Medrol has not been part of the recall.
While I have been lucky, thousands of other individuals have not been so lucky. Over 13,000 patients are believed to have been given the tainted methylprednisolone acetate injection. Over 200 cases of Fungal Meningitis have been confirmed across the United States. At least 15 people have died as result.
I am very thankful that the Depo-Medrol steroid that I had been given was not tainted like the steroid injection. But , I do feel for those who received the contaminated steroid and have been diagnosed with fungal meningitis, especially those who lost their lives due to the injuries. It is my hope that the victims and their families find justice, whether it be through better quality control standards at processing plants, or fungal meningitis lawsuits against New England Compounding Center.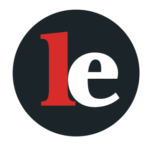 The Legal Examiner and our Affiliate Network strive to be the place you look to for news, context, and more, wherever your life intersects with the law.