Burst water pipes are all too common. And they can occur at any time, particularly at night in the Winter. The water in pipes can freeze when they are exposed to temperatures below 32 degrees (F) for an extended period of time.
Frozen pipes occur for two basic reasons. Either installation of pipes in an unheated space without adequate protection or insufficient heat in the area of the freeze. Domestic water piping, HVAC heating and cooling piping, lawn sprinkler piping, and garden hose piping are all susceptible to damage from freezing.
Thus, a few common locations where pipes can freeze are: outdoor hose bibs (for a garden hose), swimming pool supply lines, fire sprinkler lines, lawn sprinkler lines, bathroom sink cabinets, kitchen cabinets, and water supply lines in unheated interior areas (including basements, crawlspaces, attics, garages). Also, pipes that are along exterior walls– that have little or no insulation–voids in the insulation or improperly installed building wrap are all subject to freezing.
Dependent on the pipe size and system pressure, an even small crack in a burst pipe can lead to potentially hundreds of gallons of water a day—causing flooding and property damage. And the repairs can cost thousands, or tens of thousands of dollars.
When a pipe bursts, the crack does not necessarily occur at the exact spot where the freeze occurs inside of the pipe. Ice expansion will exert tremendous pressure against the pipe wall but also pressurizes the water trapped between the freeze and a closed valve or fixture. As the water continues to freeze and expand inside the pipe, it causes the trapped water to continue to increase in pressure. So, the increased water pressure may cause a pipe to burst in a location where there is no ice blockage.  
If you have a burst pipe, first turn off all the water to the house/ building using the water shut off valve. If you don't know where the water shut off valve is in your house/ building be sure you find it right away—before any water pipe bursts. Then find the valve for that particular pipe and turn it off, if there is such a valve. Then, if the water is turned on again by the water shut off valve and there is no water coming from that burst pipe, you can inspect the damage. If you cannot fix the crack, and if it is an essential pipe, then call a reputable plumber right away. Depending on where the pipe is located, the plumber might have to remove plaster, sheetrock or paneling to reach it and complete the repairs.
Your homeowners insurance MIGHT NOT cover the damage and repair. This is depending on whether you knew of the likelihood of that particular pipe to burst and did nothing about it, and whether there is an exclusion in your homeowners policy about that eventuality OR an exclusion regarding plumbing. So study your homeowner insurance policy and check for exclusions. If your homeowner insurance policy WILL cover the damage and repair, remember that you still have to pay the deductible.
If you are a renter, check the interior plumbing in your house or apartment especially for worn pipes and unheated spaces. If a water pipe burst in areas where the landlord typically has exclusive control, or damage from another apartment flooding due to a water pipe burst in that other apartment—you MAY have a cause of action against the landlord (or other apartment owner or both). Document the damage (take pictures, get estimates, write down date, time, and description of all you observe, and start to calculate the damages) – if you do not, evidence is lost, often beyond recovery.
There are several precautions that you can take to lessen the chance that a burst pipe will occur:
check your furnace, be sure it is in proper operating order (if you are a homeowner);

be sure that thermostats are set high enough so that all areas of the apartment, house, or building where piping is located are at temperatures well above freezing;
verify that pipes in unheated spaces have some form of freeze protection such electric heat tape or constantly moving water;
disconnect garden hoses, and if possible, use an indoor valve to shut off and drain water from pipes leading to outside faucets (and keep the outside valve OPEN so that any water remaining in the pipe can expand without causing the pipe to break). Exterior garden hoses left attached to outside faucets can cause the pipe to freeze within the wall – and you don't want that;
seal leaks that allow cold air inside near where pipes are located. Look for air leaks around wall penetrations for electrical wiring, dryer vents, and pipes—use caulk or insulation to keep the cold air out;
a trickle of hot and cold water might be all it takes to keep the pipes from freezing, when the weather is VERY cold outside and the pipes might not be safe from freezing, let the water drip (at a minimal amount) from the faucet served by exposed pipes. Remember that a hot water line can freeze just as a cold water line can freeze;
during extreme cold, keep the thermostat set to the same temperature both during the day and at night (rather that turning down to heat while sleeping) it is possible that further drops in temperature – more common overnight—can catch homeowners off guard and freeze pipes; and
open kitchen and bathroom cabinet doors to allow warmer air to circulate around uninsulated pipes near outside walls.
When you're away for an extended period of time, leave the thermostat set high enough so that water in the coldest pipe stay above freezing. The thermostats only measure the temperature of the room that they are in, so be sure that the heat is set high enough that the coldest pipe stays above freezing. Ask a friend/ family member or neighbor to check inside the house on a daily basis (and be sure you point out where the water shut off valve is) to ensure that the heat is working and keeping the house warm.
Using these preventative measures can save your pipes from freezing over, and can save thousands of dollars in repairs. But, if your pipes burst and you think that there's other people responsible (typically a landlord), document everything, take photographs, and it is then time to analyze the facts of the unfortunate occurrence.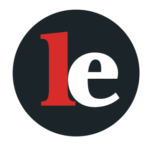 The Legal Examiner and our Affiliate Network strive to be the place you look to for news, context, and more, wherever your life intersects with the law.