This time last year, there had been only one traffic fatality in Southern Nevada. Now, there have already been nine people killed on Las Vegas valley roads alone, prompting police to speculate that 2019 will see another record-high number of traffic fatalities. Among these deaths, five of them occurred in one weekend alone.
A slew of common sense safety recommendations have been encouraged by law enforcement and the Nevada Department of Transportation (NDOT) for years: always wear a seat belt or helmet, do not drive intoxicated, go the speed limit, and avoid using a phone while driving, to name a few. Unfortunately, it is becoming increasingly clear that police officers' tactic of simply advising the public to follow these precautions is not enough: in fact, 2018's 331 fatalities was the highest number of traffic deaths in Nevada in a decade.
With this alarming rise in traffic fatalities, many agree that more needs to be done: "We have seen more pleas [from police]. If begging would get us to zero fatalities, I'd do it every day," says Andrew Bennett, Nevada State Department of Traffic Safety Public Information Officer. On a more positive note, multiple options are being discussed this year as potential ways to combat the problem.
Here's what lies ahead for Nevada road safety in 2019:
One proposed bill, which is expected to be discussed during the 2019 State Legislative Session, would make red light and speed cameras legal. While red light cameras are notoriously controversial, many Nevada lawmakers and citizens alike embrace the possibility of the increased safety that could result.
 The NDOT is in the process of working on an extensive project to widen and update U.S. 50. Workers will widen the highway from two to four lanes, construct frontage roads, add roadside lining, improve roadway drainage, and replace a flashing traffic signal with a roundabout. The roundabout will be designed to make travel through the intersection safer and quicker.
The NDOT also has plans to implement traffic lights at what is considered the most dangerous intersection in Churchill County. Depending on funding, it will have traffic lights installed within one to two years.
While it is unlikely that these initiatives alone will reduce traffic fatalities to zero, it is promising to see that tangible action is being taken to improve road safety. Moving forward, it will be worth staying aware of how successful initiatives like these are in preventing further tragedies.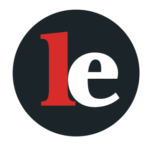 The Legal Examiner and our Affiliate Network strive to be the place you look to for news, context, and more, wherever your life intersects with the law.