The public's opinion of attorneys, especially trial attorneys, continues to suffer.  When I speak with new clients who have fired their former attorney or lawyer, I can see why.  Clients have told me they asked themselves these questions while dealing with former counsel:
Why isn't my attorney calling me back?

Why do I only get to speak to a legal assistant or paralegal?
Why does my lawyer use such big words when talking to me – I don't understand and I'm not impressed.
Why does my attorney not follow through with promises?
Why isn't my lawyer keeping me informed with what is happening in my case?
When I speak with my attorney, why do I always have to repeat the story of my car accident?
When I speak with my attorney, why do I always have to repeat the names of all of the doctors I have seen?
When I speak with my lawyer, why do I always have to repeat what my injuries are?
Why does my attorney call me by the wrong name?
Why does my lawyer always tell me nothing has happened with my case because he is still waiting for medical records?
Why won't my attorney explain his contingency fee contract to me?
Why do I feel like my attorney is making decisions without me?
It makes me sad to hear this.  We have a job to do and that job is to protect our clients.  That doesn't just mean at a deposition or in the court room.  We have a duty to make sure our clients understand the legal system and feel they can ask questions when needed.  I make a promise to all of my clients when they hire me.
Attorneys aren't the only professionals who could use some work.  It's not surprising when a doctor hired to perform a medical examination on behalf of the defendant (known as a DME or defense medical examination), has poor bedside manner.  These doctors are essentially paid to perform a "neutral" examination but it rarely happens.  It is quite common for these doctors to be dismissive, if not downright rude to the Plaintiff.  I have even had doctors hired by the defense flat out call my client a liar, a fraud, a cheat.  There is nothing that angers me more.
I frequently have clients tell me that their own treating doctors are rude.  Sometimes, patients (my clients) are referred from one doctor to another doctor as part of their personal injury claim.  These specialists have come across as too busy to help, too busy to care.  It is horrible for a plaintiff to suffer through a traumatizing injury as a result of medical malpractice, a car accident, truck accident, or fall and then to feel mistreated by her own doctor just adds salt to the wound.
As part of my investigation of my client's case, I try to speak with the treating doctors whenever I can to get a sense of how treatment is going, whether my client is being cooperative, and the doctor's thoughts as to the cause of my client's injuries. Sometimes, for a multitude of reasons, I am unable to speak with the physician prior to deposition.  I have certainly experienced this happening first hand – when a treating doctor, or doctor hired by the defense – is rude, combative, defensive for no reason.  We all have a job to do and we can be kind doing our job.
Lindsay Rakers handles accident injury claims in downstate Illinois and Missouri.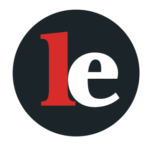 The Legal Examiner and our Affiliate Network strive to be the place you look to for news, context, and more, wherever your life intersects with the law.