I angered someone earlier this year. I didn't mean to do so, but I did.
A man and his sister came to me for the purpose of talking about our firm representing them in a case involving the death of their mother. The two believed that their mom suffered and died as a result of medical negligence.
The man and his sister were angry because I turned down the case. To clarify, I turned down the opportunity to work with the family for several reasons; however, he heard that I turned down the case because I "can't make enough money".
Well, that was true – to an extent. Matt Casey and I are partners in the practice of law.  But, we also run a business.  And, the realities of our practice – which is the representation of injured people, primarily on a contingent fee basis – dictate that we make sound financial decisions when evaluating the merits of a claim.  Here are the questions Matt and I consider when deciding whether to work with a particular person or family in the prosecution of their injury case:
Is your claim meritorious? We must decide whether we can help you under the law as the law now stands. We know that folks approach us with their most personal problems. Their situations are awful. In many cases, no doubt exists that they suffered an identifiable harm as the result of some event occurring. But, in others little doubt also exists that the claim doesn't have legal merit; Missouri law simply doesn't provide a way for the person to successfully obtain redress. Sometimes, injuries truly are "accidents". Most of the matters we turn down simply don't involve injuries for which the law provides a remedy. No legal basis equals no case. We must turn down these matters, as the code of ethics that governs our practice demands that we not press claims lacking legal merit.
Is your claim viable? This is where finances come into play. We know about how much money we will need to invest in your case to properly and effectively investigate, prosecute and try the matter to conclusion before a jury. Some cases – like medical negligence cases – require a tremendous investment in terms of time, money and energy; others, much less. Sometimes, we learn enough information during our initial meeting to know about what damages may be recovered. The damages suffered by the person must justify the investment demanded to take and try the case. We'd be doing a disservice to you – and other clients – if we acted otherwise.
Are we a personality match? First impressions matter. From time to time we meet someone who we believe we will struggle to work with during what may become a lengthy period. The attorney-client relationship is delicate. You must trust us and we must trust you. Like any relationship, the chances of success are slim if the people in the relationship aren't on the same page. It becomes doubly tough when there is an obvious lack of compatibility from the onset.
Can we make you happy? We work hard to set reasonable expectations at our initial conference with a potential client. There are times when we believe that we will never be able to meet your expectations. We turn down those matters and encourage the potential client to seek a second opinion from other counsel.
You always have a choice in who represents you. We know that sometimes you want to speak with and interview multiple lawyers.  We understand that's your prerogative and encourage you do so.  When do you, make sure to inquire as to the lawyer's experience handling your kind of dispute and whether he has the financial wherewithal to investigate and continue the case through trial.
We don't want to anger you.  But, we do want to make sure that you understand your rights, your responsibilities and the remedy (if any) Missouri law provides to you.  We believe our role is education, as well as advocacy.  And, we want you to know why we told you "no" so that you might move forward, as difficult as that may be.  We know that you may be upset when you walk out of our office; however, our hope is that you will at least understand why we turned down representation of you.
Having said that, our opinions and those provided to you by other lawyers are always just that – professional opinions. When receiving news from a lawyer you don't like or didn't want to hear, do what you would do when receiving similar news from a doctor.  Get a second opinion.
Matt and I have practiced together now for more than 12 years. We regularly and routinely handle matters on a contingency fee basis.  There is never a charge for our initial meeting.  We work this way because the initial meeting is as much for us to learn about you and your case as it is for you to meet and get to know us.
Matt Devoti is a Partner with Casey & Devoti, a St. Louis-based personal injury law firm.  He has over 15 years of trial experience handling a wide variety of personal injury cases.  By appointment of the Missouri Supreme Court, Matt sits on the Region XI Disciplinary Committee .  Matt is also a member of the board of directors of two St. Louis area non-profit agencies, Saint Martha's Hall and Gateway Cystic Fibrosis Foundation.  Matt is also an authorized speaker for the EndDD (End Distracted Driving) Student Awareness Initiative.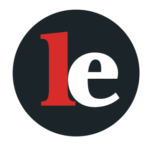 The Legal Examiner and our Affiliate Network strive to be the place you look to for news, context, and more, wherever your life intersects with the law.