Last week, for the second year in a row, I delivered the 'End Distracted Driving Student Awareness Program' to the sophomore class at St. John Vianney High School in St. Louis.
This group of 150 sophomores is exactly who I want to reach with this valuable message. All of the students in this group either have their license or have a permit to learn how to drive. These kid are our future. One that I sincerely hope will change the way our society views distracted driving.
Fifty years ago, people drank alcohol and drove their cars. While it wasn't encouraged and it certainly wasn't safe, our society just accepted this behavior and looked the other way. It wasn't until the 1980s when MADD (Mothers Against Drunk Driving) came into prominence that states started to tighten laws against drunk drivers. Through grass-roots campaigns, school education, and government lobbying efforts, the movement of making drinking and driving socially unacceptable gained traction. One by one states started to adopt tougher laws and eventually, in 2004, the entire country adopted the current BAC limit of .08.
Right now our society thinks distracted driving is unsafe. Yet, the majority of drivers surveyed admit to driving distracted. What's alarming is this group of the biggest offenders isn't new drivers – its drivers between the ages of 24 and 40. This is why I am so passionate about spreading the 'End Distracted Driving' message. It is my hope that by educating new drivers on the dangers of distracted driving, they can be the sea-change that shifts societal beliefs so that distracted driving of any kind is socially unacceptable.
Distracted driving is a huge problem for people of all ages – not just teens. That is the message I want to get across to these young drivers. I want them to be aware of the consequences whether it's them, their parent or their friend who is driving distracted.  I like the EndDD presentation because it offers eye-opening insight and concrete solutions to the problem that young drivers can implement right away.
EndDD.org (End Distracted Driving) was established to raise awareness and generate action against the epidemic of distracted driving. It was created by the parents of Casey Feldman after her death in 2009 when she was killed by a distracted driver. Since April 2012, more than 400 professionals have given presentations to more than 225,000 teens and adults.
Matt Casey is a Partner with Casey & Devoti, a St. Louis-based personal injury law firm. Matt handles a wide variety of personal injury cases, including car accidents, birth injuries, Workers' Compensation, and wrongful death. He and his law partner, Matt Devoti, are authorized speakers for EndDD.org.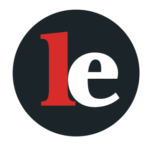 The Legal Examiner and our Affiliate Network strive to be the place you look to for news, context, and more, wherever your life intersects with the law.