I used to work on the other side – the "dark side" as some of my colleagues put it.  While defense attorneys sometimes represent an individual, typically represent either corporations or insurance companies.  When I was a defense attorney, my clients were usually well-versed in the litigation arena.  My clients knew it take time to resolve cases.  My clients knew what the next phase of litigation was going to be.
I switched over to representing Plaintiffs in 2004 and it is vastly different.  I enjoy being a Plaintiff's lawyer for many reasons but the main one is that I actually can make a difference.  I have clients who have truly lost everything as a result of a car crash or truck accident – they have incurred medical bills, lost their ability to work, have become depressed and missed out on family time – all because of someone else's carelessness.  When my client calls me, I know she is calling me because she has a legitimate concern or doesn't understand something.  Most Plaintiff attorneys I know would simply have their legal assistant or paralegal call the client back.  I do not like doing this for a couple of reasons.  First, the paralegal/legal assistant will never know the file as well as I do and therefore could never possibly give an answer with as much detail and accuracy as I could.  Second, where is the personal relationship if my assistant does all of my work?
We are not just attorneys, we are counselors.  Many of our clients need help – truly need our help – not just a legal argument thrown on a piece of paper and filed in a court of law.  It never ceases to amaze me that often, when I sign up a new client, she tells me how she has spoken (even worked with) other attorneys who never returned her calls and/or emails.  Even when the legal assistant couldn't fully answer the questions posed, the attorney still didn't call back.  Are we, as attorneys, too good to answer our clients questions?  If so, why the hell are we representing them?  If we don't want to be involved with the people part of our job, we shouldn't be in this job.
Every law firm is different.  Even more so, every lawyer is different.  Do I spend more of my personal time speaking with my clients?  Of course.  But I am happy to do so – no, I am proud to do so.  My clients trust me with likely (hopefully) the only legal claim they will ever have.  I am honored that they want me to go on this journey with them and I am not going let them down by not giving them my time.
Lindsay Rakers is a motorcycle, truck, and car crash attorney in downstate Illinois and all of Missouri.  She prides herself on the personal representation she provides to her clients.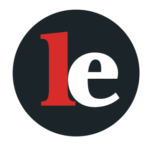 The Legal Examiner and our Affiliate Network strive to be the place you look to for news, context, and more, wherever your life intersects with the law.