Lawyers in the National Football League Players' Concussion Injury Litigation went head-to-head for the first time on Tuesday, but it may be months before U.S. District Judge Anita Brody decides who won the coin toss.
As many as 4,200 former NFL players have sued the league for misleading them about the risks of repeated head injuries. "Some are battling dementia, depression or Alzheimer's disease, and fault the league for rushing them back on the field after concussions," the Associated Press reported. "A handful, including popular Pro Bowler Junior Seau, have committed suicide." The NFL filed a motion to dismiss more than 200 individual lawsuits now centralized in the Eastern District of Pennsylvania. "These claims – like personal injury claims generally – cannot be decided on a class-wide basis because they turn on individual issues such as each player's medical condition and injury history," NFL spokesman Brian McCarthy told the Wall Street Journal in March.
Defense attorney Paul Clement argued that teams serve as players' employer, not the NFL. Therefore, each team is responsible for monitoring a player's health and safety. "The clubs are the ones who had doctors on the sidelines who had primary responsibility for sending players back into the game," he said after the 40-minute court hearing. David Frederick argued that the NFL, as superintendent, "held itself out to be the guarantor of safety." The lawsuit accuses the NFL of both fraud and negligence. Despite organizing a Mild Traumatic Brain Injury committee in 1994, the league skewed information it provided to players about long-term effects of their concussions. "It set up a sham committee designed to get information about neurological risks, but in fact spread misinformation," said Frederick.
One source expected Judge Brody to rule on the NFL's motion to dismiss in June. If the case moves forward, the trial could go on for years. "I guess that's up to the NFL," said Frederick.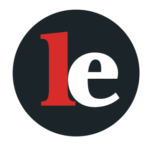 The Legal Examiner and our Affiliate Network strive to be the place you look to for news, context, and more, wherever your life intersects with the law.