The holidays are drawing near and with it come cold weather in most areas. Are you and your home prepared for the cold months that lay in wait? If not, by following the below tips you can be ready in no time at all.
Block leaks – One of the most obvious ways to winterize your home is to start by blocking any obvious leaks – in and out. Calling a professional to inspect the property is probably the best option but if you are tight on funds and handy you can give it a go yourself.
Clean the gutters – Remove all debris from your home gutters by using a scraper and then rinse it with water so there are no blockages. While cleaning the gutters, pay close attention to any leaks or misaligned pipes.
Check the furnace & chimney– Turn on the unit before you actually need it. It is common to have a strong, odd, odor when you first turn it on. However, if the smell lingers too long, turn it off and call a professional. It's good to have the furnace tuned and cleaned each year. Although some experts say it is a myth to have your chimney swept yearly, it should at least be inspected.
Fan Reversal – By reversing the direction of the fan from summer operation, the fan will push warm air down thereby forcing it to recirculate and keep the air moving.
Alarms – Lastly and most importantly have all your alarms checked – smoke detectors and carbon monoxide alarms. Carbon monoxide is known as a silent killer because it is a colorless and odorless.
This is not meant to be an exhaustive list but it does include some of the most common and obvious items when you begin to winterize your home. Better to start now than before you actually need it.
Now is also a good time to winterize your vehicle as well and we'll be writing about that next.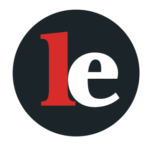 The Legal Examiner and our Affiliate Network strive to be the place you look to for news, context, and more, wherever your life intersects with the law.