Birth Control Talk (BCTalk) is an innovative forum that encourages women to share in their experiences surrounding the use of birth control in an effort to educate through public forum. BCTalk is not meant as a substitute for medical advice, but instead is an open dialogue for women to share news, opinions, and stories with one another. A topic of serious conversation on the BCTalk Forums, the inter-utine deivce Mirena, has recently become rally crying for women banding together for moral support.
Many women have found BCTalk to be a sounding board for their medical problems with Mirena. Mirena has been used by thousands of women as a semi-permanent birth control, and many users have been met with serious complications including miscarriages, ectopic pregnancies, and even sterility. Users of Mirena are very vocal regarding their experiences on BCTalk, urging women to have the device removed immediately, and warning potential users of the risks associated with the implant. One user even details her complications with the implant leading to a permanent inability to carry a child. These stories, although painful even while reading, are a testament to BCTalk's benefit in the community, working with victims to educate those who may still be suffering.
BCTalk is an absolutely amazing resource for women looking to share stories, connect with the community, and offer support to one another. If you have an experience with Mirena, please consider sharing your story so that others may benefit from your knowledge. Although no online forum should be considered a substitute for medical advice, the site can provide women with peace of mind, a powerful weapon in the struggle against the complications of birth control.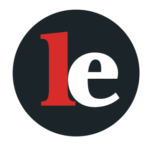 The Legal Examiner and our Affiliate Network strive to be the place you look to for news, context, and more, wherever your life intersects with the law.