With potentially thousands of lawsuits against the National Football League (NFL) for the negligent treatment of concussions, many have wondered if this litigation will pave the way for retired athletes who suffered repeated head injuries from playing other professional sports. According to a recent article published in The New York Times, that answer is "Yes."
The family of Derek Boogaard, a former National Hockey League (NHL) enforcer filed a wrongful death lawsuit on behalf of the deceased player last alleging his death was related to injuries he suffered during his career with the league.
Boogaard died from an accidental overdose of pain medication on May 13, 2011. An autopsy revealed that Boogaard suffered from chronic traumatic encephalopathy (CTE) – The same degenerative brain disease that Ray Easterling, Junior Seau, and numerous other retired NFL players suffered. CTE, caused by repeated head trauma, like that of a concussion, can only be diagnosed by a post-mortem examination of the brain.
In addition to the wrongful death suit, Boogaard's family is suing the NHL for causing his addiction to prescription painkillers, which were the ultimate cause of his death. During the 2008-2009 season, Boogaard received 1,021 prescriptions from NHL team physicians, dentists, trainers and staff according to the lawsuit.
Boogaard's family states that prior to his death, the league knew that he had become addicted to prescription drugs, and that the league promised to treat his addiction. However, the NHL failed to step in and ensure Boogaard was following up with his treatment according to the Boogaard family's attorney William Gibbs. "You take a young man, you subject him to trauma, you give him pills for that trauma, he becomes addicted to those pills, you promise to treat him for that addiction, and you fail."
Whether or not Boogaard's wrongful death suit will kick start a class action similar to that of the NFL, remains to be determine. One thing is for certain, the attention given to this case and the NFL concussion lawsuit cases will likely change the way professional sports leagues handle and treat concussions and brain injuries.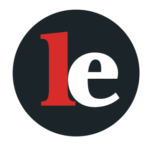 The Legal Examiner and our Affiliate Network strive to be the place you look to for news, context, and more, wherever your life intersects with the law.