TheProductLawyers.com reports on the initial excitement over the release of Xarelto, a new-generation blood-thinning drug. The U.S. Food and Drug Administration (FDA) approved the drug in 2011 to treat knee and hip replacement surgery patients, as well as those suffering from a number of medical conditions such as deep vein thrombosis, pulmonary embolism, and atrial fibrillation, a common heart condition. Xarelto was unlike other blood-thinning drugs before it because it allowed for more freedoms to patients taking it.
Consolidation Of Cases
Since its release, however, the drug has become the focus of controversy on numerous fronts. First and foremost, over 3,400 lawsuits have been filed against the makers of the drug, Janssen Pharmaceuticals, a subsidiary company of the Johnson and Johnson Corporation, and Bayer AG. This multitude of complaints has been consolidated into two primary groups. In Philadelphia, PA, the Court of Common Pleas consolidated over 600 cases in a mass tort program. In Louisiana, another group in excess of 2,800 federal cases have been consolidated by the U.S. Judicial Panel on Multidistrict Litigation (JPML) and given number 2592. The multidistrict litigation (MDL) has been placed under the oversight of the Honorable Judge Eldon Fallon. The cases were consolidated in both of these instances due to similar allegations over the dangerous risks of the drug and the fact that the defendants were the same in all of the individual lawsuits filed.
Controversy Continues
Additionally, the controversy surrounding the drug has been compounded by two other factors. The first are the investigations currently underway related to the drug's clinical trials and a medical device that has been alleged to be potentially defective. The other issue fanning the flames of discontent with Xarelto is the FDA's issuance of two black box warnings for the drug. These warnings are very severe and the harshest warnings that can be given to a product that could ultimately result in the product's complete removal from the consumer market.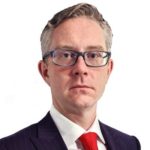 Mr. Banville is a personal injury attorney who has experience in handling auto accidents, work injuries, medical malpractice, dog bites, slip and falls, and representing survivors and victims of sexual abuse. Mr. Banville is affiliated with law firms in Pennsylvania, New York, New Jersey, Delaware, D.C., and Maryland. Justice Guardians