TheProductLawyers.com reports on the surging controversy surrounding Duke University Clinical Trials for Xarelto, a new-generation blood-thinning drug manufactured by Janssen Pharmaceuticals, a Johnson and Johnson Corporation subsidiary, and Bayer AG. The clinical trial was commissioned by the manufacturers, which are now being accused of deceptive and misleading actions by knowingly allowing the omission of data related to a faulty blood testing device, thus allowing incomplete data to be sent to U.S. and European regulators. Additionally, this data was also sent to the very well-respected New England Journal of Medicine (NEJM) that made an assessment of Xarelto based upon faulty data. Subsequently, the Journal's review of the drug, in all likelihood, contributed to the FDA approving the drug for release onto the consumer market.
A Faulty Device In The Clinical Trials
An investigation of the 2006 Duke University Clinical Trial is underway and controversy has begun to surge over its details. While reviewing the effects of Xarelto on 14,000 patients, as compared with warfarin, a preceding anticoagulant, it has been alleged that a faulty blood testing device was used that caused Xarelto to appear more effective than it really was. The reason given is that the device did not provide the patients participating in the clinical trial with a sufficient dose of warfarin. As this investigation proceeds, many other factors are emerging in relation to the data collection process.
The Allegations Surrounding The Drug
A Business Insider article has shed some light on the extent of the issues related to Xarelto. In more than 5,000 lawsuits Xarelto has been the focus of allegations claiming that the drug caused uncontrollable bleeding, along with 500 allegations of patients dying from using the drug. Plaintiffs in these cases are patiently waiting for the first bellwether trials to begin in 2017. It is expected that more cases will be filed, thus increasing the number of active lawsuits.
Other Recent Xarelto News: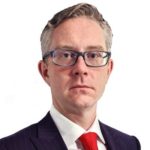 Mr. Banville is a personal injury attorney who has experience in handling auto accidents, work injuries, medical malpractice, dog bites, slip and falls, and representing survivors and victims of sexual abuse. Mr. Banville is affiliated with law firms in Pennsylvania, New York, New Jersey, Delaware, D.C., and Maryland. Justice Guardians