TheProductLawyers.com announces new evidence disclosed in a recent article for Business Insider (BI). Bayer AG and the Johnson & Johnson subsidiary company, Janssen Pharmaceuticals, have lately been the subject of mounting litigation alleging a heightened risk of bleeding associated with their drug, Xarelto. The anticoagulant is a new-generation blood-thinner, which received FDA approval in 2011. It offered advantages over other, more established medications for the treatment of clot formation. While the public initially lauded it—because it doesn't require extensive monitoring, dosage adjustment, and dietary restrictions—new evidence included in the BI article may prove to be fatal to that success.
What Are The Approved Uses Of Xarelto?
In 2015, the manufacturers have reaped more than $1.8 billion in profits from the US market alone. This is largely due to the multiple applications of the anticoagulant. Physicians often prescribed it to patients who suffered from deep vein thrombosis or pulmonary embolism. It was also utilized as a preventative therapy for those at greater risk for stroke or patients recovering from hip or knee surgery.
Concerns Regarding Missing Data
Drawing from an account penned by Katie Thomas of the New York Times, it appears that the manufacturers may have withheld key data from a peer-reviewed study of the drug's performance published in the New England Journal of Medicine. It now appears that the glowing efficacy of Xarelto may have been based on a blood-monitoring device that has since been recalled, throwing those results into serious doubt.
Unresolved Issues
When paired with the more than 5,000 lawsuits that claim detriment as a direct result of using the drug, the public outcry assumes an ominous tone. According to BI, ten percent of those lawsuits also claim patient fatality as a result of Xarelto use. This massive legal response and the suspicious flaws in the Xarelto clinical data, resulted in both the FDA and the European Medicine Agency to probe more deeply and request more thorough answers. To date, although the situation remains unresolved, investigations indicate that the FDA approval may have been premature.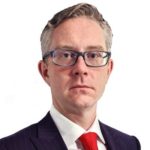 Mr. Banville is a personal injury attorney who has experience in handling auto accidents, work injuries, medical malpractice, dog bites, slip and falls, and representing survivors and victims of sexual abuse. Mr. Banville is affiliated with law firms in Pennsylvania, New York, New Jersey, Delaware, D.C., and Maryland. Justice Guardians