TheProductLawyers.com reports on the recent order given by Judge Eldon Fallon who is overseeing the Xarelto MDL 2592. In mid-August, Judge Fallon extended the filing deadline an additional 90 days for certain groups of plaintiffs wishing to file suit against the manufacturers of the blood thinner.
The Judge's order came a few weeks after dates were confirmed and the cases were selected for the first bellwether trials in the MDL. The extension to file was given "due to an influx of complaints" that flooded the clerk's office. The MDL is currently comprised of over 7,000 pending cases consolidated in the Eastern District of Louisiana and the first bellwether trial is scheduled to begin in February 2017.
Philadelphia Mass Tort Program
Meanwhile, in Philadelphia, Pennsylvania the first trials for the cases in the mass tort program are expected to begin in August of next year, according to attorneys familiar with the litigation. The mass tort currently consists of about 950 cases but is not expected to grow much larger as it will probably max out at around 1,000 cases. All consolidated cases in both the MDL and mass tort program commonly allege that the drug companies placed consumers at increased risk for uncontrollable bleeds which could be life-threatening.
Xarelto's Approval

The U.S.  FDA granted approval for Xarelto in July of 2011. It was originally approved for use by those who suffer from deep vein thrombosis and pulmonary embolism and patients recovering from hip and knee replacement surgeries, as a blood clot preventative. It was later approved for treatment of atrial fibrillation to reduce the risk of stroke. The new generation anticoagulant was widely popular upon release, due to the fact that it offered many new freedoms to users that other blood thinners released before it did not. Unfortunately, in under two years, thousands of  adverse event reports were submitted to the FDA stating that patients had suffered serious life-threatening side effects linked to Xarelto.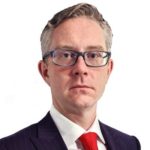 Mr. Banville is a personal injury attorney who has experience in handling auto accidents, work injuries, medical malpractice, dog bites, slip and falls, and representing survivors and victims of sexual abuse. Mr. Banville is affiliated with law firms in Pennsylvania, New York, New Jersey, Delaware, D.C., and Maryland. Justice Guardians