Whether injured in a car accident, truck accident, a defective product, a dangerous drug, a fall on a property, or at the hands of a careless doctor, all of my clients have one thing in common…they need to heal.  As a Missouri and Illinois accident injury attorney, I deal with folks who have been victimized – even betrayed – by those they trust.  As their attorney, I feel a duty to help them obtain compensation for all of their harms and losses – to fight to the end through a jury trial, if necessary.  But frequently, in fact almost always, I can't stop there.  Understandably so, most of my clients have deep-seeded pain and emotional harm from what has happened to them.
I think there is a misconception that a car crash is just a car crash – that a fall is just a fall – that if someone is hurt by a dangerous consumer product, your physical injuries heal and you move on.  But the injuries are deeper.  I have seen clients who were injured in a car crash, especially children, be terrified for quite some time to ride in a car again.  Folks hit by a tractor trailer?  It can be quite frightening, even debilitating, to then later drive by a tractor trailer on the roadway.  I have represented clients who have fallen on ice and snow and suffered such hell trying to recover from their injuries, that they flat out avoid going outside when the weather is bad.  I have clients victimized so badly by their own car insurance or health insurance company, that they are too scared to even file a claim out of fear of all of the hoops they will have to jump through.
I am not just an attorney.  I am also a counselor at law.  I feel a sense of responsibility to my clients for sure – to help them in my lawyer role.  But I also feel for my clients and what they are going through.  I find that spending just a little extra time with my clients and listening, really listening to their fears, their concerns, their feelings of guilt, anger, and betrayal, can go a long way.  I have been fortunate enough to develop long-lasting, deep connections with my personal injury clients.  When the case resolves, my connections with my clients do not end.  I have found that sometimes, the injured have feelings they cannot complaint, they cannot control – but feelings that they need to release. In a way, although I am certainly not a licensed therapist and don't pretend to be, I do try to provide counseling or therapy to my clients.  Most of this time, this simply entails listening.
Many attorneys become so wrapped up in their case lists, in the endless motions, the continuing depositions, that the clients get lost in the shuffle.  Many lawyers do what needs to be done to move the case forward and obtain a recovery for the client but don't really know the client at all.  In my opinion, those attorneys only do half the job.  But there are some personal injury attorneys, many that I respect greatly, who go the extra mile.  These are the attorneys that answer the phone on the weekend – that spend time with their clients outside of just deposition and trial preparation.  These relationships help further the case but more importantly, help the injured heal on all levels.  I try to establish such connections with my clients and I feel my life is much richer for doing so.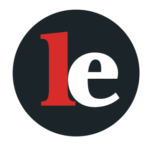 The Legal Examiner and our Affiliate Network strive to be the place you look to for news, context, and more, wherever your life intersects with the law.