Leading medical device manufacturer Zimmer Biomet has recalled more than 3,000 shoulder implants that appear to fracture – inside patients – at alarming rates. As the US Food & Drug Administration notes, this is a Class I recall, signifying the highest level of risk to patients.
Comprehensive Reverse Shoulder Linked To Fracture, Revision Procedures
In fact, Biomet's Comprehensive Reverse Shoulder replacement has been linked to an increased risk of serious injury and death. Zimmer Biomet, a conglomerate based in Indiana, issued the urgent recall notice on December 20, 2016, telling health care practitioners around the country to "quarantine" their remaining stock of Comprehensive Reverse Shoulders.
Implant fractures have led to invasive revision procedures, "which could cause serious adverse health consequences such as permanent loss of shoulder function, infection, or rarely, death," the FDA says.
Safety Of Implant Component Called Into Question
The company's recall, while scant on details, made clear that the product's problems appear to boil down to the device's "humeral tray," a specific component that seems prone to fracture after implantation.
Comprehensive Reverse Shoulder System Humeral Tray
Model: #115340 (Manufactured between August 25, 2008 and September 27, 2011)
Company sales representatives have been dispatched to retrieve the affected devices, which number in total around 3,662 units. The company has not yet issued guidance on how existing shoulder implant patients should proceed. Naturally, many orthopedic implant patients have no idea what type of implant they received. Legal observers have urged patients to contact their implanting physicians for details on the shoulder implant used during their surgery.
Prior Recall Issued Over Fracture Reports
Most patients will be surprised to learn that this isn't the first time the Comprehensive Reverse Shoulder device is being recalled. In reality, the implant was pulled from the market in 2010 after Biomet – a company purchased by Zimmer in 2015 – received "complaints regarding fracturing."
Again, it was the implant's humeral tray that appeared to the problem, as evidenced by FDA documents. Despite patient injuries, Biomet's shoulder replacement returned to the market just one year later. Six years later, the shoulder implant has been recalled a second time. The major difference between these two recalls, however, is that Zimmer Biomet has now made clear that the "devices are fracturing at a higher rate than is stated in the labeling."
Early Zimmer Shoulder Implant Lawsuit Ends In Settlement
Court records show that at least one shoulder replacement patient has filed a lawsuit involving the Comprehensive Reverse Shoulder. In fact, the man's complaint, initiated in the US District Court of Colorado, was filed in 2014, between the implant's two recall dates.
The plaintiff's allegations are shocking. Diagnosed with a massive rotator cuff tear in one arm and severe joint arthritis in the other, the man received two Comprehensive Reverse Shoulder implants. Only three years after his implantation procedures, the man says that both of his shoulder replacement devices had fractured, leading to pain and deteriorating arm function. He accused Biomet of producing a "defective" implant – in full knowledge of the device's problems – and took the company to court.
Following two years of litigation, the man's claim was resolved. Biomet agreed to settle the case for $350,000. While the company appears to have evaded further litigation involving the implant, legal observers believe that a new wave of Comprehensive Reverse Shoulder lawsuits could be coming in light of the device's most recent recall.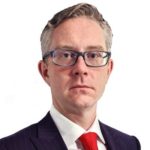 Mr. Banville is a personal injury attorney who has experience in handling auto accidents, work injuries, medical malpractice, dog bites, slip and falls, and representing survivors and victims of sexual abuse. Mr. Banville is affiliated with law firms in Pennsylvania, New York, New Jersey, Delaware, D.C., and Maryland. Justice Guardians