Zimmer continually fails to recall its defective orthopedic devices and blames device failures on surgical technique.
In 2008 Zimmer avoided recalling its defective Durom hip by issuing a recall on the surgical technique brochure and not the device itself. Zimmer blamed device failures on surgical technique to avoid admitting design flaws in device. A letter was sent to implanting surgeons on 7/22/08 advising them of the problem and instructing them to stop implanting these devices until they receive training. Zimmer suspended all marketing and distribution in the U.S. pending completion of user training and revision of the instructions for surgical technique. Subsequently, another letter was sent 8/16/08 with updated surgical technique and "instructions for use" documents. A dear surgeon letter was mailed 9/25/08 providing additional information regarding the training program.
Zimmer's strategy to get around recalling its orthopedic devices seems to be to place blame on the implanting surgeons. In 2010, Zimmer recalled the surgical instructions of its NexGen Minimally Invasive Solutions tibial component. This patented design and technique was heavily promoted and marketed by Zimmer to allow for smaller incisions. When there were reports of device failure, Zimmer didn't recall the product, it recalled the surgical instructions and required the use of a longer keel.
Also in 2010 Dr. Berger reported a high failure rate with the Zimmer NexGen CR-Flex porous component. Zimmer responded again by blaming the failures on surgical error. Dr. Berger was one of Zimmer's top surgical consultants who implanted tons of these devices. Zimmer even paid Dr. Berger to train other surgeons. Zimmer's CR-Flex is now no longer on its website; however there has not been a recall.
Manufacturers of orthopedic devices have a duty to their consumers to advise them of problems with a device. It's imperative for consumer safety in the medical field that orthopedic devices that exhibit high failure rates are recalled and consumers are advised of the problems. Merely stopping production of a device is not sufficient. Many people will only get a limited number of these devices in their lifetime. The average lifespan of one of these devices is 10 years and every time one fails and a patient undergoes a revision, more bone has to be cut. Younger consumers cannot risk premature failure of one of these devices – by the time they are in there 70s or 80s they may be left with no options.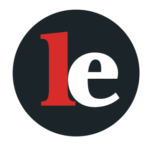 The Legal Examiner and our Affiliate Network strive to be the place you look to for news, context, and more, wherever your life intersects with the law.