The most common cause of death in the construction industry today is crane accidents. If you look at the statistics relating to the number of cranes in operation in the US today (125,000) just in the construction industry alone and about 100,000 in general use and in maritime industries, it's not much wonder accidents happen. With that number of cranes in service, that means there are at least 250,000 crane operators, construction workers and bystanders who may be in the wrong place at the wrong time and be seriously injured or killed.
The fact is that hundreds of people are killed every year as a result of crane mishaps. Sure, technology has improved their speed, strength and capacity, and they can reach even further than before, but they are still involved in a lot of accidents. The sad thing is that most crane accidents are preventable.
Worksites are required to provide a safe environment for employees. In other words, they must offer up to date safety procedures, work with safety in mind and provide workers with the proper gear as well. If the company does not do that, they may be held liable for accidents on the jobsite.
The major causes for crane accidents include: outrigger use, dropped loads, rigging failure, overturned cranes, boom collapsing or buckling, falls and the improper dismantling or assembly of the crane. Sadly, just about 11 percent of all the accidents relating to cranes are caused by some kind of mechanical failure.
If you have been seriously hurt due to the lack of preventive maintenance, lack of experience or supervision, lack of proper inspections and other factors that scream negligence, speak to a personal injury lawyer.
If you are a disabled victim or the widow or surviving family member of someone who has been killed in a construction accident, chances are you are experiencing financial difficulties. You may need funds for ordinary living expenses or accident related expenses likemedical costs, therapy, drugs, or, if you have lost a loved one, funeral or burial expenses.
Litigation funding will handle these expenses for you and allow you wait for justice; victims no longer need to accept an inadequate settlement because they need cash now. Lawsuit funding is available online; find out if it is the answer for your situation or circumstance.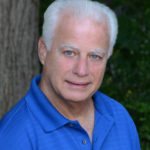 Experienced attorney, lawsuit funding expert, certified civil mediator, and award-winning author of the Zachary Blake Legal Thriller Series. The series features super-trial lawyer Zachary Blake handling "ripped from the headlines" legal and political issues of the day. The series currently consists of Betrayal of Faith, Betrayal of Justice, Betrayal in Blue, Betrayal in Black, and Betrayal High, with a sixth Zachary Blake novel due out later this year. To learn more about these topical social justice legal thrillers. please visit markmbello.com. Mark is a member of the State Bar of Michigan, a sustaining member of the Michigan Association for Justice, and a member of the American Association for Justice.