A federal judge has accepted a $27 million settlement this month in a class-action lawsuit against one of the U.S.'s leading rideshare providers, Lyft. While this marks the end of a long road for drivers seeking fair compensation in the way of monetary benefits, it doesn't resolve the bigger question of how rideshare drivers should be classified moving forward.
The case started in 2013 when drivers sued Lyft over an alleged violation of employee rights, specifically that Lyft didn't consider their drivers to be employees at all. Lyft, along with like-minded rival Uber, have both circumvented a lot of red tape and headache by classifying their drivers as independent contractors, thereby releasing Lyft from the responsibility of providing benefits, overtime pay or the employer portion of payroll taxes.
While such a business model has meant lower operating costs and cheaper fares when compared to traditional taxi services, many drivers have felt that the situation is unfair because it puts too much of the economic brunt on the driver.
The end result of this case is that Lyft is now on the hook for a very large payout (the lawsuit covers drivers who worked for Lyft in California between May 2012 to July 2016), but the controversy the nationwide employee-classification has been skirted. Plaintiff attorney Shannon Liss-Riordan addressed this larger issue by saying that, "The question of whether the drivers are appropriately classified as employees or independent contractors will have to wait for another day."
Liss-Riordan further commented that, generally speaking, everyone is pleased with both the monetary restitution and several changes made to Lyft's terms of service—specifically that drivers are now allowed to take pay-related issues before a third-party arbitrator at Lyft's expense and that Lyft can no longer dismiss drivers without warning. Previously, the company would simply deactivate the contractor's account and remove the driver from the Lyft app with no notice.
It is the latter concessions that best represent what is truly at stake in such situations. While some might dismiss this as a debate over simple employee misclassification, the heart of the issue is really the protection of employee rights in the face of companies looking to skirt corporate responsibility and fair compensation laws.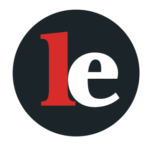 The Legal Examiner and our Affiliate Network strive to be the place you look to for news, context, and more, wherever your life intersects with the law.