With several hundred documented skylight falls, it is clear that working near skylights is a risky endeavor. Even so, every one of these was preventable. If proper safety mechanisms had been used, the victims of tragic falls would have returned home safely to their families.
The National Institute for Occupational Health and Safety (NIOSH)'s Hierarchy of Controls offers a basic outline on effectively controlling hazards. It is possible to use this hierarchy to outline the safety precautions that should be taken when working near skylights (from the least to most effective hazard control method):
Personal Protective Equipment (PPE)
On the most basic level, workers can protect themselves with PPE. Individuals who work in close proximity to skylights should always use a personal fall arrest system. A personal fall arrest system is a full-body protective system that includes a harness, lanyard, connectors, and anchorage points or tie-offs. These should be used near any unguarded skylight that has a drop greater than six feet to a lower level.  Unfortunately, these are the least effective means of preventing falls leading to injury or death.
Administrative Controls
Administration controls include the safety measures and policies put in place to protect workers, such as training programs, warning alarms or signs, labeling systems, and decreasing the duration of hazard exposure. One example of administrative controls pertaining to skylight safety is implementing clearly visible signs that warn workers about the dangers of stepping on them. Signs can be posted on the skylights themselves and at all roof entries (i.e., doors, ladders, roof hatches, and ladders). Other administrative control options include doing roof inspections and providing skylight safety training.
Engineering Controls
Engineering controls refers to placing a physical barrier between workers and a hazard. By far the most effective safety solution, guardrails can be placed around one or several skylights, making them inaccessible to workers and creating a safe walkway in the area. Load bearing covers or screens can also be used so workers can walk on top of them. On top of that, covers and screens need to be installed on each individual skylight, which contributes to guardrails being considered more effective and efficient. This can be one of the most cost effective means of preventing falls through skylights.  Use of these guards can virtually eliminate falls through skylights.
Substitution
Substitution involves replacing something with a less hazardous option. While the skylights themselves may be a permanent fixture to the roof, replacing fragile roofing and skylight material with stronger or thicker material will make workers in their vicinity safer.
Elimination
This includes completely eliminating the risk of a fall. Because it is not feasible to remove every skylight from a roof, the rest of the hierarchy is more applicable to preventing skylight falls.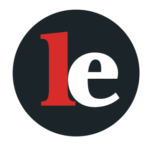 The Legal Examiner and our Affiliate Network strive to be the place you look to for news, context, and more, wherever your life intersects with the law.