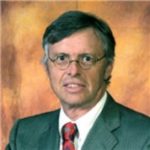 Joseph H. Saunders: born in Montgomery, Alabama, January 31, 1953. Admitted to the California State Bar in 1981 and the Florida State Bar in 1982. Also admitted to practice in the United States District Courts for the Northern, Eastern, and Central Districts of California, the Middle and Southern Districts of Florida, all Federal Multi-district Litigation Courts, and the United States Court of Appeals, Eleventh Circuit.
Assistant Pinellas County Attorney and counsel for the Pinellas County Emergency Medical Services Authority 1982 through 1988; Board Certified Civil Trial Lawyer by the Florida Bar Board of Legal Specialization and Education; sustaining member of the Association of Trial Lawyers of America; Eagles Member of the Academy of Florida Trial Lawyers; member of the United States Maritime Law Association; member of the Million Dollar Advocates Forum as the result of a $5.5 million jury verdict obtained for a client in 1996.
Mr. Saunders won his first jury trial in 1980 while still in law school as a Special Deputy Public Defender with the San Francisco California Public Defender's Office. While in California he also worked for the Legal Aid Society of San Mateo County, California, representing farm workers in their struggle for fair housing rights, and published an article in the University of San Francisco Law Review on strategies for bringing claims against local governments for fair housing rights.
As counsel for Pinellas County, he litigated clams in federal courts, challenging the constitutional validity of various county ordinances and anti-trust clams brought against the county by environmental polluters. He advised the County and litigated cases concerning medical standards of care for the emergency medical services system and advised and represented the Sheriff concerning liability claims. He also advised the Community Development Dept. for Pinellas County on and drafted human rights ordinances to prevent discrimination.
From 1993 to present, he has been an active board member and is currently president of Alpha "A Beginning", Inc., a non-profit residential program for homeless women who are pregnant or have small children. Alpha provides a residential facility and community outreach program to assist women in gaining parenting and employment skills.  For over a decade Mr. Saunders has been President of the Board of Directors of Operation PAR, the largest drug treatment and metal health program on the West Coast of Florida.
The founding and development of Saunders & Walker, P.A. fulfills a personal philosophic goal of Mr. Saunders to provide aggressive, quality representation and seek fair compensation for individuals and their families who have suffered injury or death at the hands of insurance companies, large corporations, medical providers or governmental entities.
1901 Avenue of the Stars, 2nd Floor
Los Angeles, CA 90067
Articles by Joseph H. Saunders