Bloomberg News has reported that federal district judge, the honorable Anne Conway, will urge a panel of judges to return all of the Seroquel cases to courts across the United States for trial in their home courts.
Nov. 19 (Bloomberg) — AstraZeneca Plc may face as many 6,000 trials of lawsuits claiming its antipsychotic drug Seroquel causes diabetes after a judge said she will recommend sending the cases back to their home courts.

U.S. District Judge Anne Conway in Orlando, Florida, who is overseeing pre-trial proceedings in federal Seroquel litigation, said yesterday she'll urge a panel of judges to return all of the cases to courts across the U.S. for possible trials.

AstraZeneca, the U.K.'s second-largest drugmaker, wanted Conway to send as many as 60 suits back to their home courts for trial as test cases. Lawyers for former users contended they were ready to press forward on their claims that the London- based company downplayed Seroquel's diabetes risk.
Judge Conway's action was welcomed by the Seroquel users who brought these lawsuits after suffering severe side effects including the following:
weight gain
diabetes
heart attack
tardive sykinesia
hyperglycemia
pancreatitis
The action is expected to move many of these cases forward and "get the litigation moving."
The company faces more than 14,000 suits in U.S. state and federal courts alleging Seroquel caused diabetes in some users. Seroquel, which generated sales of $4.45 billion in 2008, is AstraZeneca's second-biggest seller after the ulcer treatment Nexium.

***

AstraZeneca officials noted in regulatory filings last month that the drugmaker could face the first trials of Seroquel suits in state courts in Delaware and New Jersey in January. The company also disclosed it has spent $623 million in "legal defense costs" for Seroquel litigation so far.
AstraZeneca has been under increasing scrutiny because of the serious and potentially deadly side effects of its popular anti-psychotic drug, Seroquel. In just the past few weeks, there have been a number of negative reports regarding Seroquel:
Like so many other major companies, AstraZeneca's conduct shows that it values stock value more than health, safety and life. Why do these giant corporations get to play by a different set of rules than the rest of us? AstraZeneca appears to have ignored known side effects and essentially poisoned thousands of its own customers. What would happen if an individual — like you or me — had done such a thing? Yet Seroquel sits back fat and happy raking in profits off of the suffering of its customers.
It's time to hold companies accountable for putting profits over safety and valuing share price above human life.
Learn how to protect yourself against dangerous drugs at our web site.
Learn more and become a fan of Langdon & Emison on Facebook.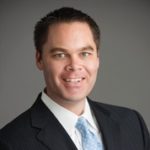 Brett Emison is currently a partner at Langdon & Emison, a firm dedicated to helping injured victims across the country from their primary office near Kansas City. Mainly focusing on catastrophic injury and death cases as well as complex mass tort and dangerous drug cases, Mr. Emison often deals with automotive defects, automobile crashes, railroad crossing accidents (train accidents), trucking accidents, dangerous and defective drugs, defective medical devices.