Bloomberg news reported yesterday that Japanese drug maker Takeda Pharmaceutical Co., may face 10,000 Actos bladder cancer lawsuits.
Since the late 1990s, two diabetes drugs have dominated the market — Actos and Avandia. After Avandia was linked to serious heart problems, Actos became the market leader with nearly 70% of the market share.
However, the FDA has found that the longer a patient takes Actos and/or the higher the dosage, the greater the risk of bladder cancer. In other words, patients with the highest "cumulative dose" have the highest increased risk of bladder cancer.
Fifty-four cases have already been filed in the US and attorneys and attorneys have suggested to the US Judicial Panel on Multidistrict Litigation that Actos bladder cancer lawsuits filed in federal court be consolidated in either Louisiana or Ohio.
"If somebody had told me I could get cancer from Actos, I never would have taken it," [Terrence Allen] said in a telephone interview. "There were other products out there that could have helped treat my diabetes without putting me through all this."
In June, the FDA released a study examining a suspected link between the prolonged use of Actos and an increased risk of bladder cancer. In the study report, the FDA informed the public that "use of the diabetes medication Actos (pioglitazone) for more than one year may be associated with an increased risk of bladder cancer." Takeda was forced to add this additional information to the Actos warning label and the patient Medication Guides were also revised to include information on the risk of bladder cancer from Actos.
[FAQ: Actos' Link to Bladder Cancer]
The FDA offers some recommendations for patients taking Actos:
There may be an increased chance of developing bladder cancer when you take Actos or other pioglitazone-containing medications.
You should not take pioglitazone if you are receiving treatment for bladder cancer.
Tell your doctor right away if you have any of the following symptoms of bladder cancer: blood or red color in urine; urgent need to urinate or pain while urinating; pain back or lower abdomen.
Read the Medication Guide you get along with your pioglitazone medicine. It explains the risks associated with the use of pioglitazone.
Talk to your doctor if you have questions or concerns about pioglitazone medications.
Report side effects from the use of pioglitazone medicines to the FDA MedWatch program, using the information in the "Contact Us" box at the bottom of the page.
You should not stop taking this, or any, drug without consulting your health care provider. If you are currently taking Actos, you should contact your physician to evaluate and determine your treatment options.
Actos manufacturer, Takeda, appears to have known about Actos' link to bladder for some time. However, Takeda failed to properly inform patients about this risk or to develop appropriate screening criteria for patients taking Actos to control diabetes. Hopefully, these lawsuits will force Takeda to take responsibility for its conduct and prevent similar drug problems in the future.
[More on Actos Bladder Cancer Link]
[More on Dangerous Drugs]
Read More:
(c) Copyright 2011 Brett A. Emison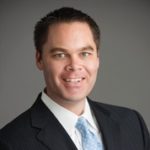 Brett Emison is currently a partner at Langdon & Emison, a firm dedicated to helping injured victims across the country from their primary office near Kansas City. Mainly focusing on catastrophic injury and death cases as well as complex mass tort and dangerous drug cases, Mr. Emison often deals with automotive defects, automobile crashes, railroad crossing accidents (train accidents), trucking accidents, dangerous and defective drugs, defective medical devices.