Multi-million dollar payments to doctors by drug and medical device companies are nothing new. But as a Reuters report shows, the payments are increasing and raising ethical questions for doctors.
As I've written before, DePuy Orthopaedics paid surgeons more than $80 million to promote its artificial hips – which are now plagued by recalls and defect claims. Drug companies paid more than $220 million to physicians to promote drugs and prescribe them to patients.
As Reuters reported, just five medical device makers paid surgeons nearly $200 million in 2007 alone with at least 43 of the payments exceeding $1 million.
"There is evidence from other studies that these relationships drive practice one way or another. I felt there was no way I'd be able to convince people that these dollars did not affect my clinical decisions." – Orthopedic Surgeon, Dr. Seth Leopold.
Medical device companies – like DePuy, Zimmer and Medtronic – defend such payments as consulting fees, royalties, and research support necessary to drive medical innovation. But others see the payments as a form of kickback that encourage doctors receiving payments to more quickly use implants from the companies paying them. Others are concerned that doctors might downplay or outright ignore the risk of side effect for products from which they receive payments.
In fact, according to Reuters, five of the countries largest medical device makers settled a kickback probe with the US Department of Justice in 2007. The orthopedic implant makers involved in kickback probe included Biomet Orthopedics, DePuy Orthopedics, Smith & Nephew, Stryker Orthopedics, and Zimmer. That year, these implant makers made more than 1,000 payments to doctors and surgeons.
In 2008, after the companies were forced to disclose such relationships, the payments fell by half. Even so, these medical device manufacturers increased the total amount paid by more than 40% from 2008 to 2010, with the average individual payment approaching a quarter-million dollars.
The Connecticut Health I-Team compiled a list of physician payments made by DePuy Orthopaedics. You can view the list here.
While some physicians continue to accept these payments, others are sounding a warning and calling for such payments to stop. Dr. Robert Steinbrook of Yale School of Medicine said disclosure is not enough and argued that financial ties should be eliminated between doctors and medical companies in all areas other than bona fide research.
Read More:
[More on the DePuy Hip Recall]
[More on the Zimmer Knee Recall]
(c) Copyright 2011 Brett A. Emison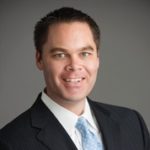 Brett Emison is currently a partner at Langdon & Emison, a firm dedicated to helping injured victims across the country from their primary office near Kansas City. Mainly focusing on catastrophic injury and death cases as well as complex mass tort and dangerous drug cases, Mr. Emison often deals with automotive defects, automobile crashes, railroad crossing accidents (train accidents), trucking accidents, dangerous and defective drugs, defective medical devices.