The FDA announced on Friday that drug maker Xanodyne Pharmaceuticals, Inc. has agreed to remove popular pain killers Darvon and Darvocet from the US market due to serious heart problems including fatal heart rhythm abnormalities. The Darvon and Darvocet recall currently only involves the name-brand medicines although the FDA has asked generic manufacturers of propoxyphene-containing drugs to remove their products as well.
According to the FDA's Darvocet recall announcement, Darvon and Darvocet and several other medications contain propoxyphene, which is an opioid used to treat mild to moderate pain. The medication was first approved in 1957 and is used alone (Darvon) or in combination with other drugs (Darvocet). The FDA has received two prior requests to remove propoxyphene from the market. The FDA has asked doctors to stop prescribing propoxyphene to their patients and encourages patients currently taking the medication to contact their physician to discuss switching to a different medication.
Drug maker Xanodyne released its own statement on the Darvon and Darvocet recall / removal from the market.
Propoxyphene is known to cause the following side effects:
Heart problems including fatal heart rhythm abnormalities
Severe allergic reactions
Hallucinations
Loss of Consciousness
Seizures
Chronic stomach pain
Vision changes
Weakness
Yellowing of the skin and/or eyes
Consumer advocacy group,Public Citizen, petitioned the FDA in 1978 and again in 2006 to ban propoxyphene. According to Public Citizen's press release, propoxyphene – the active drug in Darvon and Darvocet – was banned in the United Kingdom nearly 6 years ago and in the rest of Europe nearly 1.5 years ago. When Great Britain banned Darvon and Darvocet it found that the usefulness of the drug "is poorly established and the risk of toxicity in overdose, both accidental and deliberate, is unacceptable." According to Public Citizen, more than 30 years of evidence shows that propoxyphene is not very effective, is toxic at doses not much higher than the recommended dose (because a heart-toxic metabolite accumulates in the body), and can be addictive.
More coverage of the Darvon and Darvocet recall:
[More from the Did You Know… series]
(c) Copyright 2010 Brett A. Emison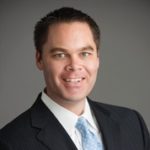 Brett Emison is currently a partner at Langdon & Emison, a firm dedicated to helping injured victims across the country from their primary office near Kansas City. Mainly focusing on catastrophic injury and death cases as well as complex mass tort and dangerous drug cases, Mr. Emison often deals with automotive defects, automobile crashes, railroad crossing accidents (train accidents), trucking accidents, dangerous and defective drugs, defective medical devices.