For more than two years, I have been documenting the fact that Yaz, Yasmin and Ocella lead to serious and life-threatening side effects. Yaz, Yasmin, Ocella, and Beyaz contain the artificial progestin drospirenone combined with estrogen, which has been linked to serious side effects including blood clots, heart attack, stroke, pulmonary embolism, deep vein thrombosis (DVT), and gallbladder disease.
In a recently released FDA funded study that compared several different types of oral contraceptives, those that contain drospirenone were shown to increase blood clot risks by 75%. Unlike some other drugs with dangerous side effects, there are safe and effective alternatives to birth control pills containing drospirenone. This begs the question: Why are drug companies pushing newer drugs with dangerous side effects when they are no more effective than the other drugs on the market?
The obvious answer is money – Yaz alone made Bayer Pharmaceuticals $1.6 Billion in 2010. In fact, Bayer marketed Yaz birth control so aggressively, Bayer received FDA warning letters about its deceptive advertising. The FDA found that Bayer overstated the efficacy of Yaz and minimized the risk of harmful side effects.
There are currently thousands of serious injury and wrongful death lawsuits related to these side effects being tried in the U.S. including a "multi-district litigation" (MDL) being handled in U.S. Federal Court.
The FDA needs to take action on this as well. At a minimum there should be a "black-box" warning on the packaging, informing users of the serious risks that they may face.
Read More:
[More on Yaz Side Effects]
(c) Copyright 2011 Brett A. Emison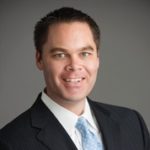 Brett Emison is currently a partner at Langdon & Emison, a firm dedicated to helping injured victims across the country from their primary office near Kansas City. Mainly focusing on catastrophic injury and death cases as well as complex mass tort and dangerous drug cases, Mr. Emison often deals with automotive defects, automobile crashes, railroad crossing accidents (train accidents), trucking accidents, dangerous and defective drugs, defective medical devices.