A specialty steroid drug made by a Massachusetts compounding pharmacy has killed 50 people and injured nearly 1,000 nationwide since the tainted drug was discovered in September 2012. Just yesterdy, the FDA warned doctors and hospitals about tainted drugs compounded by another company – New Jersey based Med Prep Consulting, Inc.
The recalled products from Med Prep Consulting Inc. include dozens of antibiotics, pain relievers and drugs used in surgery and labor. The drugs were packaged in infusion bags, plastic syringes and glass vials and distributed to regional hospitals in New Jersey, Pennsylvania, Connecticut and Delaware.
Earlier this month, 60 Minutes examined the September 2012 contamination of steroid medication produced by the New England Compounding Center (NECC). The report is frightening.
It turns out that compounding pharmacies like NECC and Med Prep Consulting have almost zero oversight by the FDA.
Cadden's New England Compounding Center was what's known as a compounding pharmacy. By law, compounding pharmacies are not allowed to manufacture pharmaceuticals for the mass market. That would require the oversight of the FDA. Instead, states license compounding pharmacies to make drugs for individuals. For example, a doctor might order a liquid form of a medication for a patient who can't swallow a pill. Compounding pharmacies are bound by one rule: they must have a prescription for each individual patient.
But, it turned out that NECC was shipping out more than 10,000 vials of medication from its lab, many to patients identified as John Doe, Jane Doe, and even Homer Simpson.
FDA Commissioner, Margaret Hamburg confirmed that the FDA does not provide oversight of compounding pharmacies and cannot confirm that every drug being used in the US is safe and effective.
Hamburg: Well, compounded drugs are not FDA approved.

60 Minutes: So if a patient goes into a clinic and the doctor or the nurse pulls out a vial of something, that patient has no way to know whether that drug has been approved by the FDA or not?

Hamburg: Well, I think that's right under the current system. And what I think emerged in the meningitis outbreak was that many patients and their health care providers didn't realize that they in fact were using a compounded product.

60 Minutes: As commissioner of the FDA then you can't tell us sitting here now that every drug being used in the United States is safe and effective?

Hamburg: No. I really cannot.
According to the USA Today report, the FDA has stepped up inspections of compounding pharmacies in about a dozen states. To me, "stepping up" inspections in about 1/5 of the states doesn't sound very comforting. The FDA needs to be granted full oversight authority over these compounding pharmacies and these drug manufacturers must be held accountable when they kill and injure innocent patients.
Unfortunately, it looks like the owners of NECC might not be held accountable. NECC's founder, Barry Cadden, pleaded the 5th Amendment when called to testify before Congress. NECC filed for bankruptcy in an attempt to avoid compensating the innocent victims of its conduct, but not before Cadden and other owners withdrew $16 million from the company over the last year… even as patients were dying from their contaminated products.
© Copyright 2013 Brett A. Emison
Follow @BrettEmison on Twitter.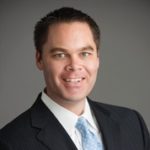 Brett Emison is currently a partner at Langdon & Emison, a firm dedicated to helping injured victims across the country from their primary office near Kansas City. Mainly focusing on catastrophic injury and death cases as well as complex mass tort and dangerous drug cases, Mr. Emison often deals with automotive defects, automobile crashes, railroad crossing accidents (train accidents), trucking accidents, dangerous and defective drugs, defective medical devices.