Former Missouri state senator Jim Lembke engaged in a remarkable bit of hypocrisy recently.
During his time in the state legislature, Sen. Lembke supported all manner of "tort reforms" designed for the sole purpose of limiting access to courts in order to protect business and wrongdoers from responsibility and accountability for their actions. Lembke sponsored numerous bills in the legislature designed to limit access to courts and introduced a constitutional amendment to politicize the selection of Missouri appellate judges, including those selected to serve on the state Supreme Court.
However, like many "tort reform" advocates, when faced with legislation he believed to unconstitutionally encroach on his own liberties, Lembke looked immediately to the courts for protection, calling on residents of St. Louis County to seek court intervention to block implementation of a county ordinance adding sexual orientation and gender identity to the county's nondiscrimination policies.
http://www.youtube.com/watch?v=iSaomRYtwuQ
"… So I think that anybody that lives in St. Louis County or a group of people, a group of business people, small business people, might think that this is something that want to get some clarification through the court system…. Certainly, I'll be talking to individuals and look at our options.

***

Our constitution is very clear that those in authority cannot use their power to coerce us against our right of conscience and religious freedom."

– Fmr. Sen. Jim Lembke
Though Lembke spent his legislative career trying to undermine civil justice rights in Missouri, he admits in this interview that access to justice through the court system is the ultimate civil right that provides protection for all other rights – including the right of religious freedom and freedom from government oppression.
The right to trial by jury – whether under the Missouri Constitution or the 7th Amendment of the United States Constitution – is the ultimate lynch pin for all other constitutional rights. Freedom of speech, freedom to keep and bear arms, freedom to contract, freedom of religion — all are ultimately protected by the freedom – inviolate in Missouri – to have your case heard in a trial by jury.
Many conservatives – true conservatives – understand the importance of the 7th Amendment right to civil jury trial. Conservatives understand that the founding fathers inserted this amendment into the Bill of Rights for a reason. Conservatives understand that a civil jury trial is the ultimate check and balance against corporate and government intrusion. This is why leading conservative legal groups have begun to question the need for tort reform because of concerns about tort reform's encroachment on fundamental civil liberties, increasing the size and burden of government, encroachment of states' rights, and tort reform's failure to promote accountability and personal responsibility.
Andrew Cochran, Fred Thompson, Rand Paul, Clarence Thomas, and other leading conservatives have come out against tort reform.
[More on Your 7th Amendment Rights]
© Copyright 2012 Brett A. Emison
Follow @BrettEmison on Twitter.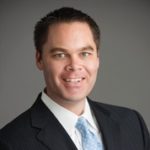 Brett Emison is currently a partner at Langdon & Emison, a firm dedicated to helping injured victims across the country from their primary office near Kansas City. Mainly focusing on catastrophic injury and death cases as well as complex mass tort and dangerous drug cases, Mr. Emison often deals with automotive defects, automobile crashes, railroad crossing accidents (train accidents), trucking accidents, dangerous and defective drugs, defective medical devices.