Massachusetts isn't messing around now that the state Department of Public Health and the FDA have released New England Compounding Center inspection reports to the public. Health officials conducted a surprise inspection of another Massachusetts facility last week and then "issued an immediate cease-and-desist order and quarantine notice," according to the Boston Herald. The Department of Health also demanded that one NECC-connected Board of Pharmacy member resign.
Both the Massachusetts Department of Health and the FDA have faced criticism for failing to prevent the 2012 fungal meningitis outbreak. After receiving numerous complaints about NECC in 2002 and 2003, health inspectors recommended that NECC be reprimanded but ultimately signed a consent agreement that shielded NECC from trouble.
"That agreement specifically stated that the problems would not be reported to any other state," Nashville, Tennessee's Newschannel 5 reported.
The 2004 to 2005 FDA investigation that "found all sorts of problems" and led to a December 2006 warning letter was also mentioned in the article.
Responding to the notion that fungal meningitis victims and their families may file a lawsuit against the state, Gov. Deval Patrick defended DPH practices.
"We've abided by our regulations as you've heard, our regulations are comparable to and more stringent than many other states," he stated per the Boston Herald.
DPH's inspection of home health care medical product company Infusion Resource found problems with sterility and an area in which it was giving IV medications, "which its license doesn't allow," the Herald reported.
Infusion Resource surrendered its license over the weekend.
After reviewing NECC and sister company Ameridose board meeting minutes, DPH called upon Ameridose manager and Board of Pharmacy member Sophia Pasedis to step down.
"Some of these minutes call into question whether board member Sophia Pasedis … recused herself from Ameridose and NECC matters before the board," DPH interim commissioner Lauren Smith stated.
Pasedis' attorney reportedly said that she will not oblige.
"Her memory is she has recused herself," he said.
Related posts:
NECC News: Fungal Meningitis Cases May Decline in November, Mass. Revokes NECC License
NECC News: Mother of 16-Year-Old with Fungal Meningitis Plans to File Lawsuit
NECC News: FDA Revoked NECC Customer & Product List Monday, Released New List Wednesday
NECC News: Age Is Only a Number in Fungal Meningitis Lawsuits
NECC News: FDA Letter to NECC May Answer Senators' and Consumers' Questions re: Meningitis Outbreak
NECC News: Ohio Clinics from Akron to Zanesville that Received NECC Drugs May-October 2012
NECC News: Fungal Meningitis Lawsuits Filed in Minnesota, Michigan, New Jersey, Tennessee, and Virginia (updated October 17)
NECC News: NECC Cuts Jobs, FDA Investigates More Products
NECC News: Two More Injections Possibly Linked to Fungal Meningitis Outbreak per FDA
House of Representatives Wants to Speak with NECC and Woman Files First Meningitis Lawsuit
NECC Loses Ohio License and 2004 Meningitis Lawsuit Comes to Light
What Epidural Steroid Patients Need to Know about the NECC Fungal Meningitis Outbreak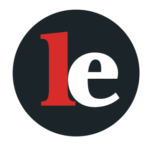 The Legal Examiner and our Affiliate Network strive to be the place you look to for news, context, and more, wherever your life intersects with the law.